In this issue:
News | Reopening Update | Clay Shoot | Alumni Innovations | Class Notes | Spirit Store | In Memoriam
---
News Around Campus
Recent alumni visits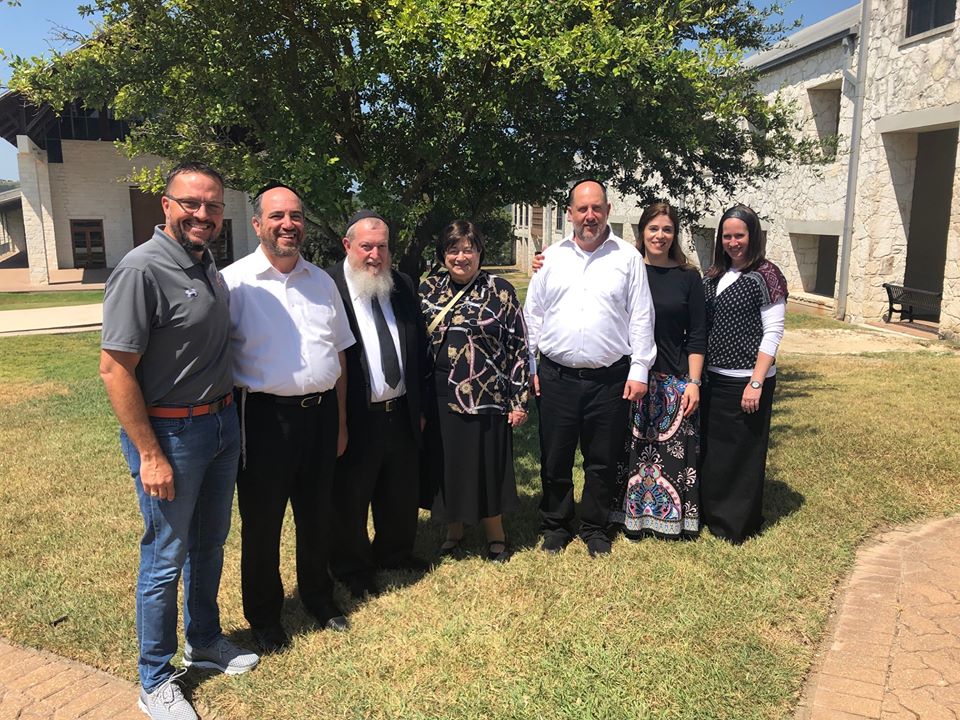 Last school year, we enjoyed visits from alumni from all over the world, including Rabbi Nathan Spector '64, above, who traveled from Israel with his wife and family. On a tour of TMI, they met Father Scott Brown, Head of School, and were pleased to see Rabbi Spector's name on the Bishop's Cup, an award still given to the graduating senior who has demonstrated the finest qualities of Christian citizenship.
READ MORE
---
Reopening update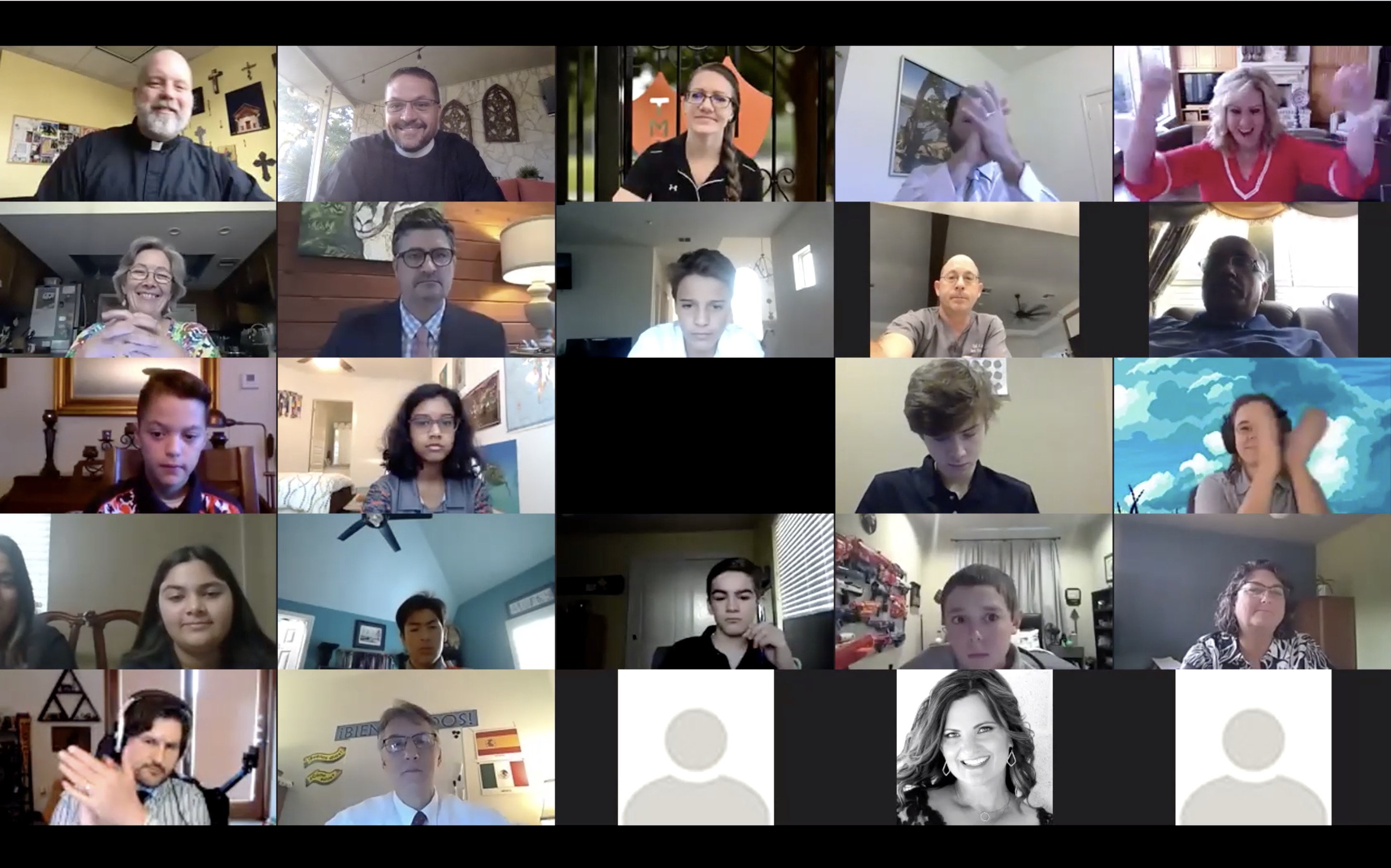 TMI started the school year on August 20 with a virtual Convocation Day, with remote instruction to continue until September 21. As a precautionary measure in response to the public health crisis, in-person alumni events, tours and visits will be postponed until we can safely welcome you back to campus. For more information, please see this Message from the Head of School.
When the campus is fully reopened, we will let you know and hope you will consider coming for an in-person visit, as soon as it's safe to do so. In the meantime, you can can keep in touch through TMI Alumni Connections and TMI Alumni Facebook or by calling TMI Alumni Relations at (210) 564-6155 or sending a message to p.allen@tmi-sa.org.
We're also planning some monthly virtual alumni events…stay tuned for an e-mail schedule! Some of the ideas already proposed include an alumni trivia social and fun and informative talks by faculty members.
---
This year's theme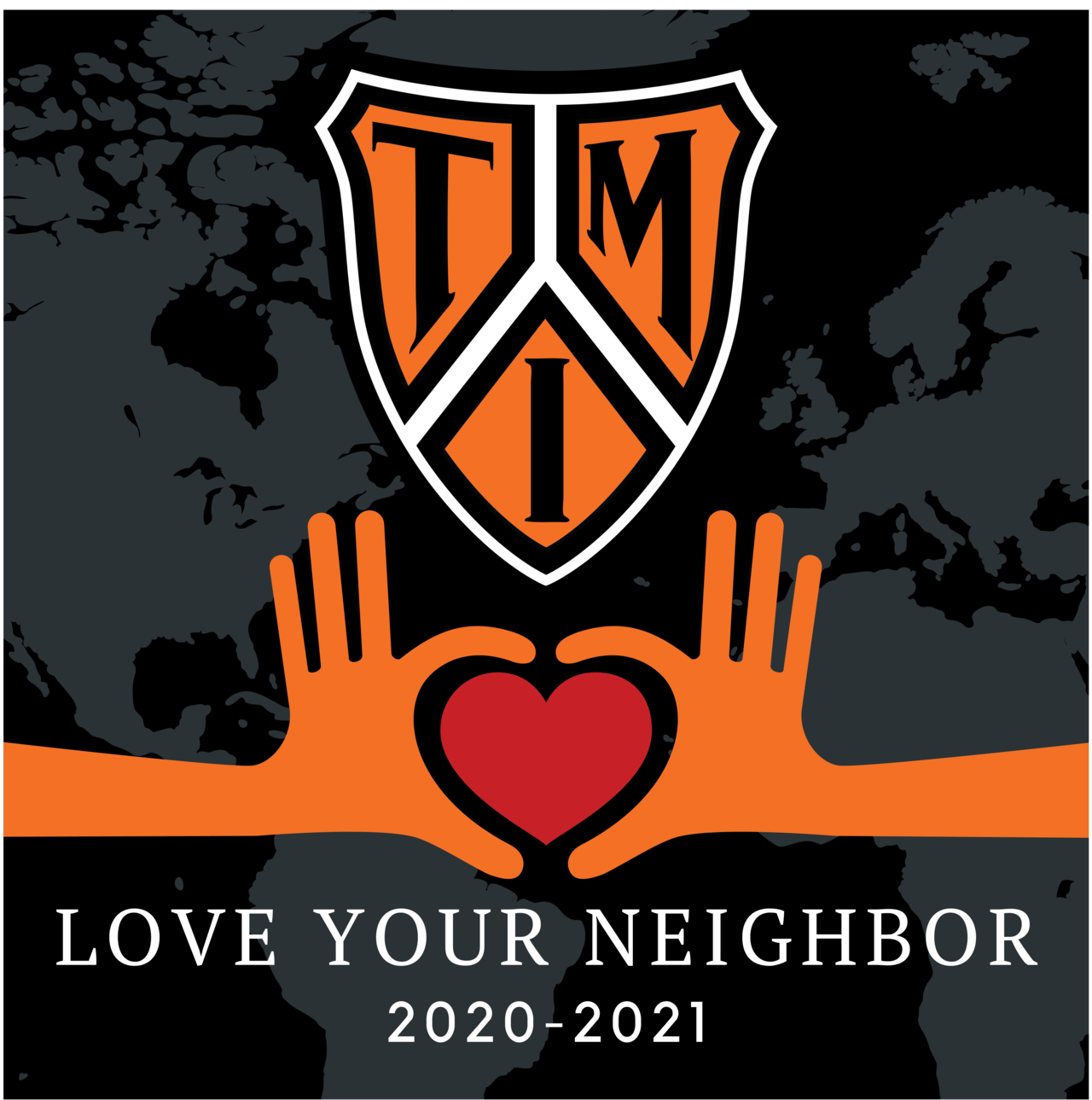 Announcing the new theme for our TMI community for the 2020-2021 year: Love Your Neighbor
See The Light In Each Other, 2019-2020
Respect the Dignity of Every Human Being, 2018-2019
We Belong to Each Other, 2017-2018
---
Save the date!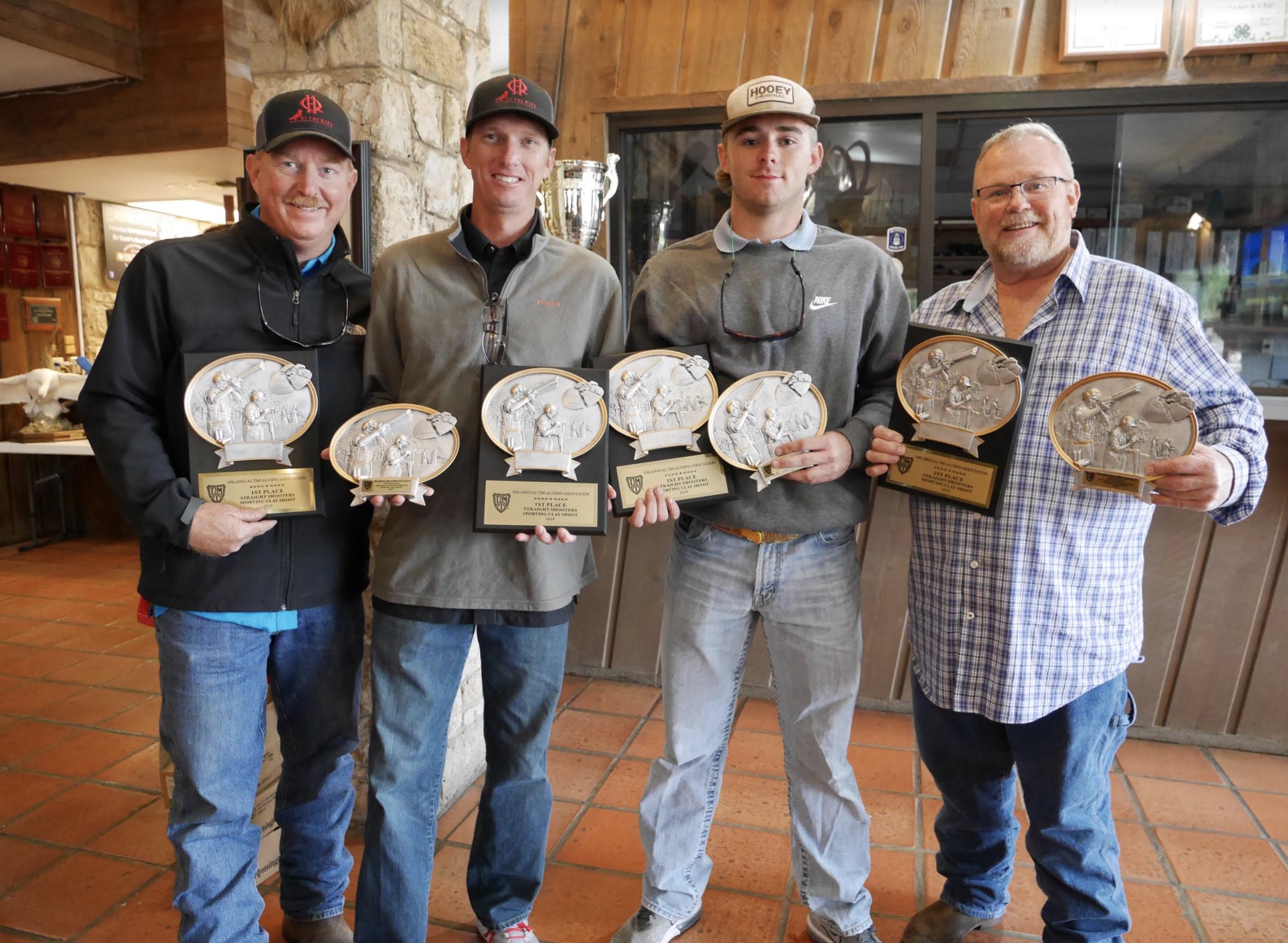 Avery Kibbe '00, second from left, led the first-place team at 2019's 19th Annual TMI Alumni Association Modified Sporting Clay Shoot, which continued the event's tradition of raising funds for scholarships.
Out of consideration for the health and safety of our participants, the 20th TMI Alumni Association Modified Sporting Clay Shoot has been postponed until September 10, 2021, when the event will again be held at the San Antonio Gun Club.
Founded and still chaired by Ernest L. Brown IV '80, the Clay Shoot has raised close to $100,000 to benefit the TMI Alumni Association Endowed Scholarship, awarded annually since 2016 to close relatives of TMI alumni. If you'd like to support the scholarship fund this year, please use the form here. To serve on the committee to plan the next Clay Shoot or volunteer at the event, please contact Paula Allen, Alumni Relations Manager, p.allen@tmi-sa.org or (210) 564-6155.
---
Welcome to the ranks of alumni!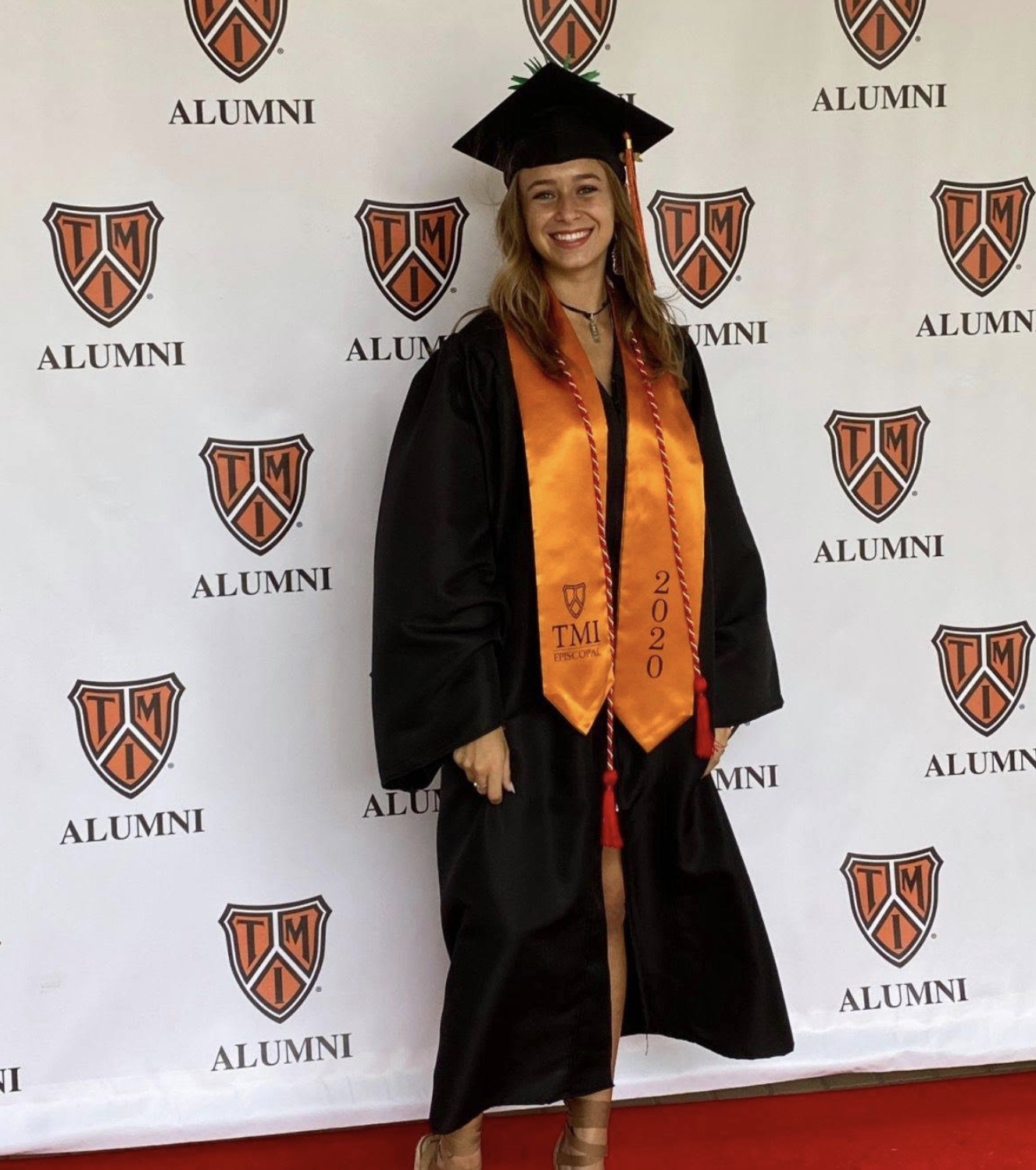 Congratulations to TMI's Class of 2020, who graduated June 26 on campus! For social distancing, the class members graduated one at a time, each in cap and gown for a "red carpet moment" and recognition of their achievement.To see where they're all going next — colleges and universities and gap year adventures — click here.
---
Alumni innovations
What's new for TMI alumni? Besides reviving the TMI Today brand with this semimonthly newsletter, more innovations were introduced over the summer:
New TMI Alumni Association president and class reps
Class representatives will play an important role in improving communication between your classmates and your school, encouraging participation in alumni events and sharing alumni news. For an alum's perspective on what it means to be a class rep and more about this new program, check out this video from Ryan Kohnen '98, Alumni Association president.
We have volunteers from some classes already – thank you, Chris Adams '99, Richard Aguilar '75, Ryan Moe '94, Jim Montgomery '71, Andrea Greene Georgsson '82, John Kennedy '62, Ryan Moe '94, Samantha Cox Owen '12, Ray Rome '72, Aubree Wilson Stinson '95, Tom Turbiville '66, Shane Winter '12 and others for being among the first to step up! — and would welcome more participation from all classes.
New Alumni social platform
TMI Alumni Connections is our new social platform, exclusively for TMI alumni. Visit https://tmialumni.org and click on the "Get Started" button. Once you're registered, you'll be able to use all these features:
Post your news and catch up with news from TMI and other alumni on the news feed.
Start or join a group, where you can plan a class reunion, reminisce about "dear old TMI," or share information about your profession or other interests.
Share photos from your time at TMI or your life after graduation in a photo album.
Volunteer to mentor younger alumni or those who are changing careers
Check out the event board
Post a job or look for one
…with more features coming in the fall!
---
Class Notes
2019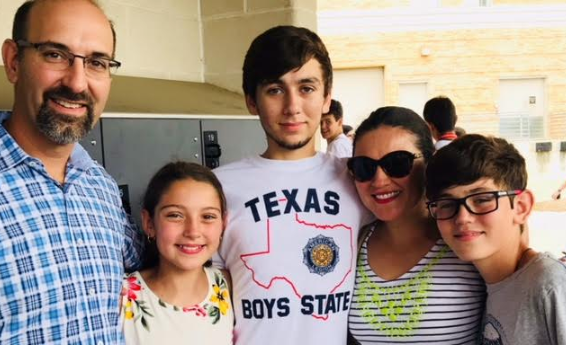 Will Oliver and Nico Planchet, who represented TMI at Texas Boys State 2018 in Austin, can be seen in "Boys State," the recently released documentary about high-school juniors learning first-hand how government works.
Nico ー now a sophomore studying Molecular, Cellular, and Developmental Biology Major at the University of Colorado at Boulder ー remembers his time at Boys State well:
"As for my experience at Boys State, I truly had a unique one. In other words, I had a blast. I expected nothing less of the amazing program the American Legion created for us young men to further our understanding of the political system as well as to create the opportunity to become more open-minded. Texas Boys State as well as TMI afforded me the opportunity to realize that, although democracy can be flawed as it is run by the people, it is the greatest system because it is for the people. This is proved as over 1,100 boys from all across Texas of completely different backgrounds all come together to form a running government within the span of only a week. I am fortunate to have been filmed in the documentary and I felt that the documentary portrayed Boys State in an accurate way. I would highly recommend any young junior to strongly consider attending Boys State or Girls State as it gave me several lasting friends, connections, and most importantly, a stronger sense of patriotism."
READ MORE
---
Spirit store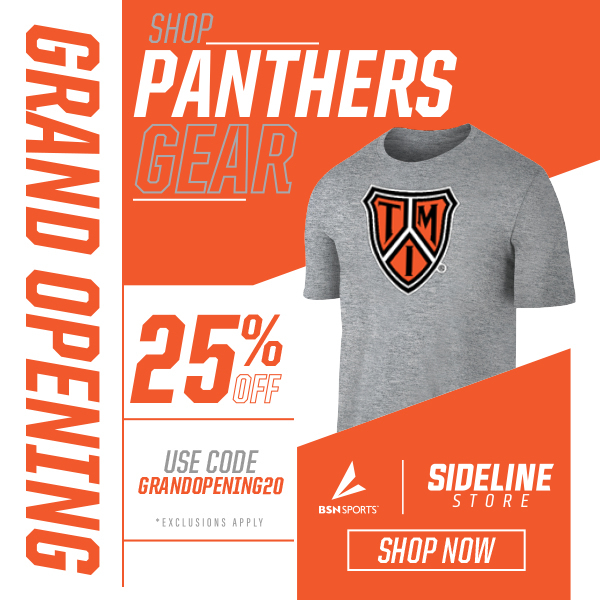 Our TMI Panthers Spirit Store is now online and along with lots of fan gear, there are many ALUMNI DESIGNS to choose from…and it's all 25 percent off until September 14!
Click the link below to start designing your own TMI shirt (items with class years and athletic numbers are customizable): http://sideline.bsnsports.com/…/tmi—the-epi…/design/picker
---
In Memoriam
TMI remembers those members of our alumni community who have recently passed away. If you know of an alumnus who has passed, please email advancement@tmi-sa.org with the name, class year, and link to obituary or call us at (210) 564-6155.
Karyn Johnson Bartels '75
John A. Bitter III '56
Eugene Crosthwaite '43
Jose R. De Leon, Jr. '45
Sidney P. Dubose 1948
John A. Feagin '51
Alexander K. Frost '13
Phillips C. Huck '45
Graham B. Knight '42
John C. Lindsay '55
Sharpe McCullough '55
Bill H. Muldoon III '53
Benjamin F. Pitman III '48
Arnoldo R. Ramirez '53
Don L. Sewell '63
Laurence A. Wingerter, Jr. '60
A.C. Tracy Wood '68
Fred P. Woodley '44
---
In the next issue…
– The Walker Innovation Center nears completion
– Reports from young alumni on the COVID college experience
– Alumni who are back at TMI – as faculty or as parents
---
Keep in touch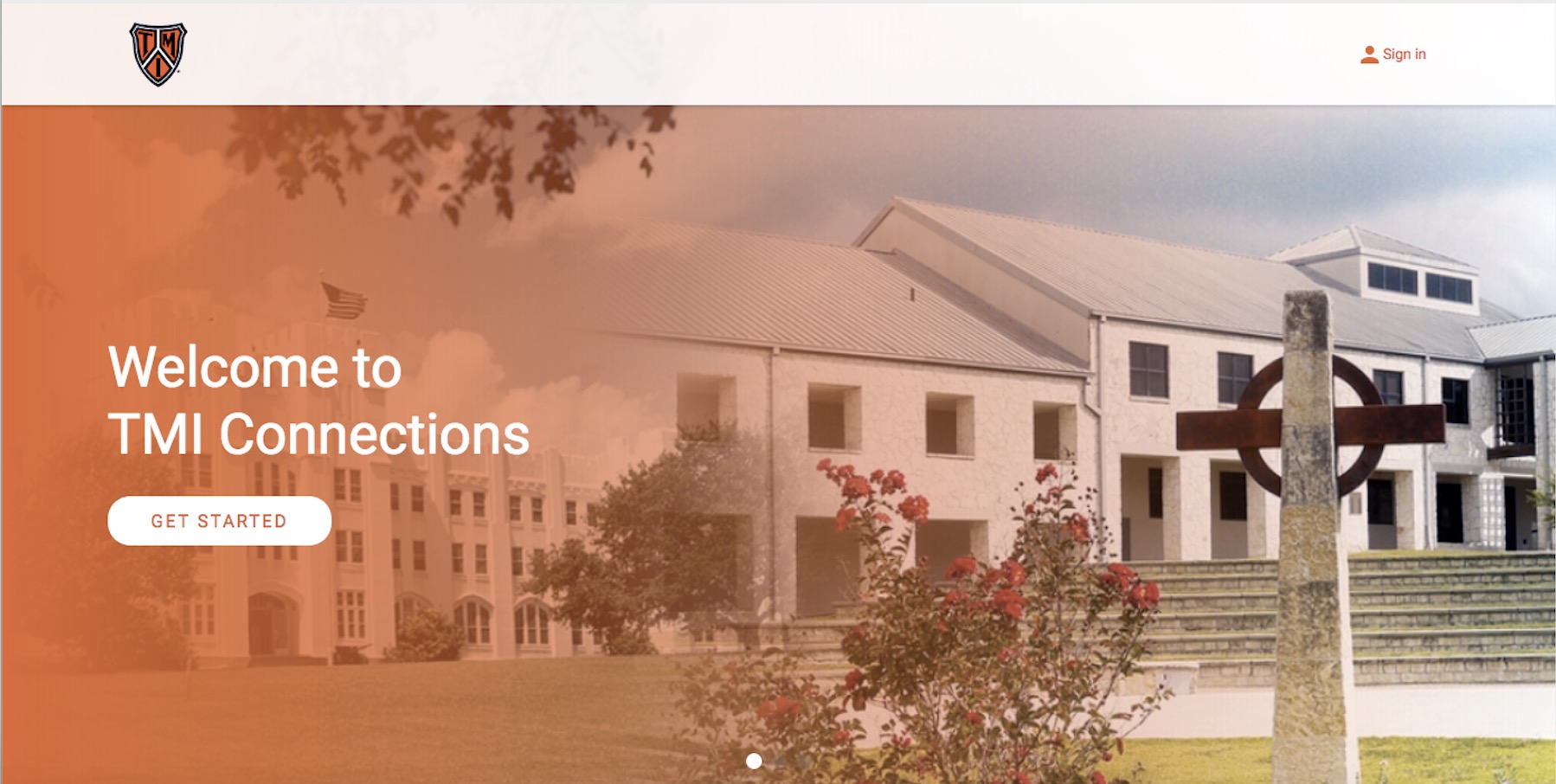 To stay current with all things TMI, follow TMI Alumni Facebook, join TMI Alumni Connections and share your news by using this form.