In this issue:
Class Gifts | Events | Alumni Archives | Alumni News | Class Notes | In Memoriam | Contact
---
Feature: 'Prepared to be servant leaders'
Outstanding in their field
In a return to an on-campus, outdoor event, TMI Episcopal held its 123rd graduation ceremony Thursday, May 20, on the school's Howell Field — the first time it was held there since 2010. Under sunset skies, 81 seniors were welcomed as TMI's newest alumni.
The student speaker, chosen by the faculty, was Dylan Pegg '21, shown below, who was editor-in-chief of The Muse literary magazine and will be attending Rochester Institute in the fall to study Game Design and Development.
"Even though we are, and always will be, bonded together as Panthers," Dylan said, "we cannot forget that above all else, this school has prepared us to be servant-leaders. We can continue to see the light in everyone around us, whether it's a new professor, a friend or a food-service worker. Likewise, we must continue loving our neighbors, regardless of if that love is reciprocated. The class of 2021 has had no trouble doing these things before, so I'm confident we'll continue to bring love and continue to serve no matter where we are."
READ MORE
---
Gifts that keep on giving
Class gifts still enhance life at TMI
For at least the past 50 years, TMI students have raised funds and made contributions to their school as a parting gift, usually announced at graduation.
For the class of 2021, it's a life-size statue of a panther for the planned Panther Park outdoor recreation area. Many other gifts have been art pieces that still grace the campus, such as the metal wall sculpture commissioned for the class of 2014 that adorns the Ayres Hall arcade with symbols of the school's spiritual and historic roots. The design was determined by class officers with the help of TMI Art Teacher Allan Rupe '80 and was fabricated by metal sculptor Casey Tennison of CT Metalworks Inc., whose family includes several TMI alumni — father-in-law Charles Jerome Kerr '66, aunt Dana Gardner Wilson '76 and stepfather Marrs McLean Bowman '61.
The artwork depicts a merging of the Episcopal and TMI shields, the latter based on the inverted cross of St. Peter and the school's classic crest, with an excerpt from the beloved school hymn, "For the Splendor of Creation," by Carl P. Daw Jr.
READ MORE
---
Events
Alumni Day 2021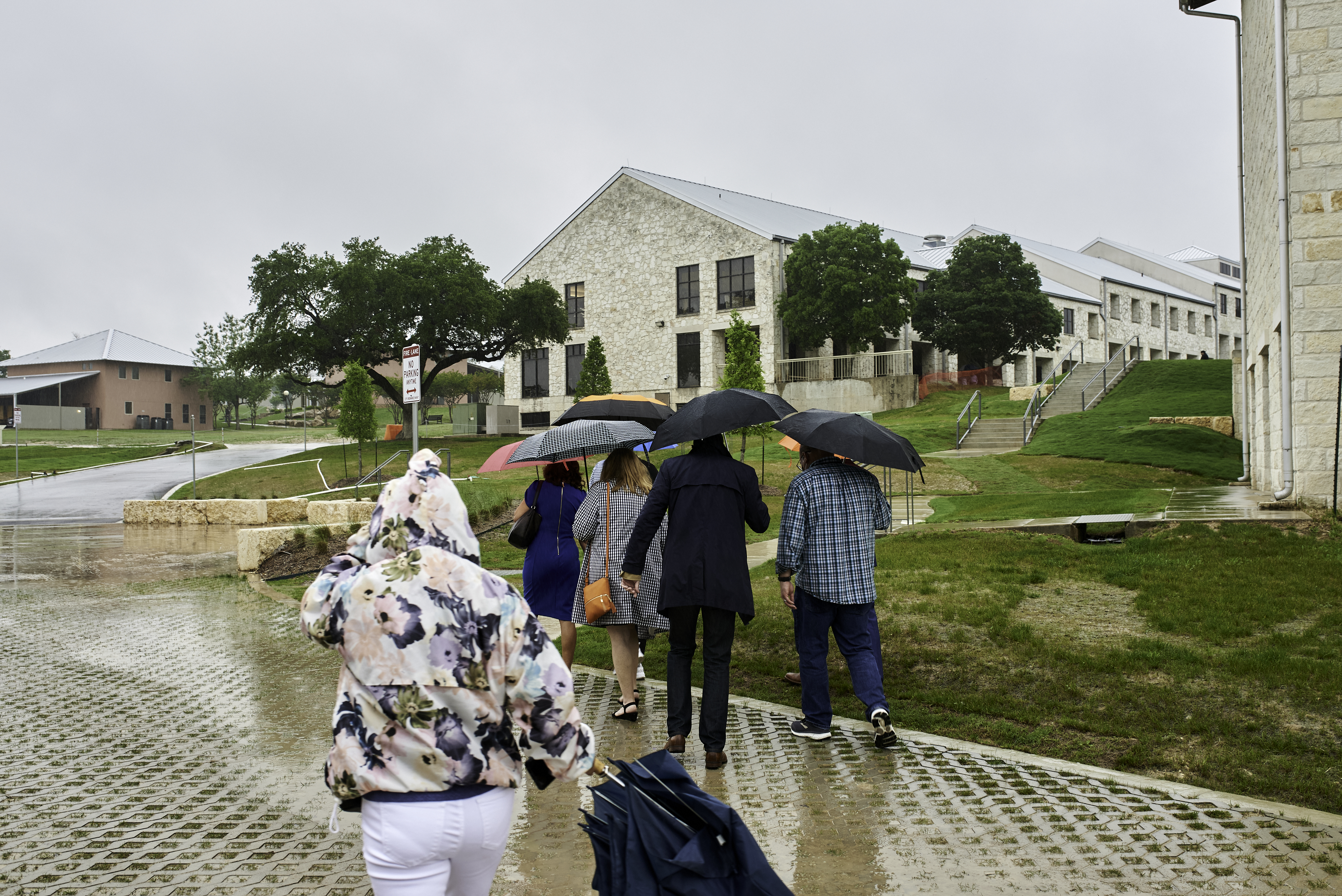 On the way from Final Pass in Review to the campus tours portion of Alumni Day 2021, alumni and guests take April showers in their stride.
Uncertain weather didn't dampen Panther spirits at TMI Alumni Day on April 30! From mist to rain to sunshowers and ending with a spectacular rainbow, it was the first on-campus alumni event since March 2020 — and it was a beautiful day, no matter what was happening in the changeable skies over TMI Episcopal.
Around 90 alumni and their guests attended at least one of the afternoon's events, representing members of the classes of 1959 through 2020. Thanks to all who attended; in case you missed it, you can still participate through this recap and the links below!
READ MORE
---
Alumni Archives
Mary Veal '89 and Ed Veal '87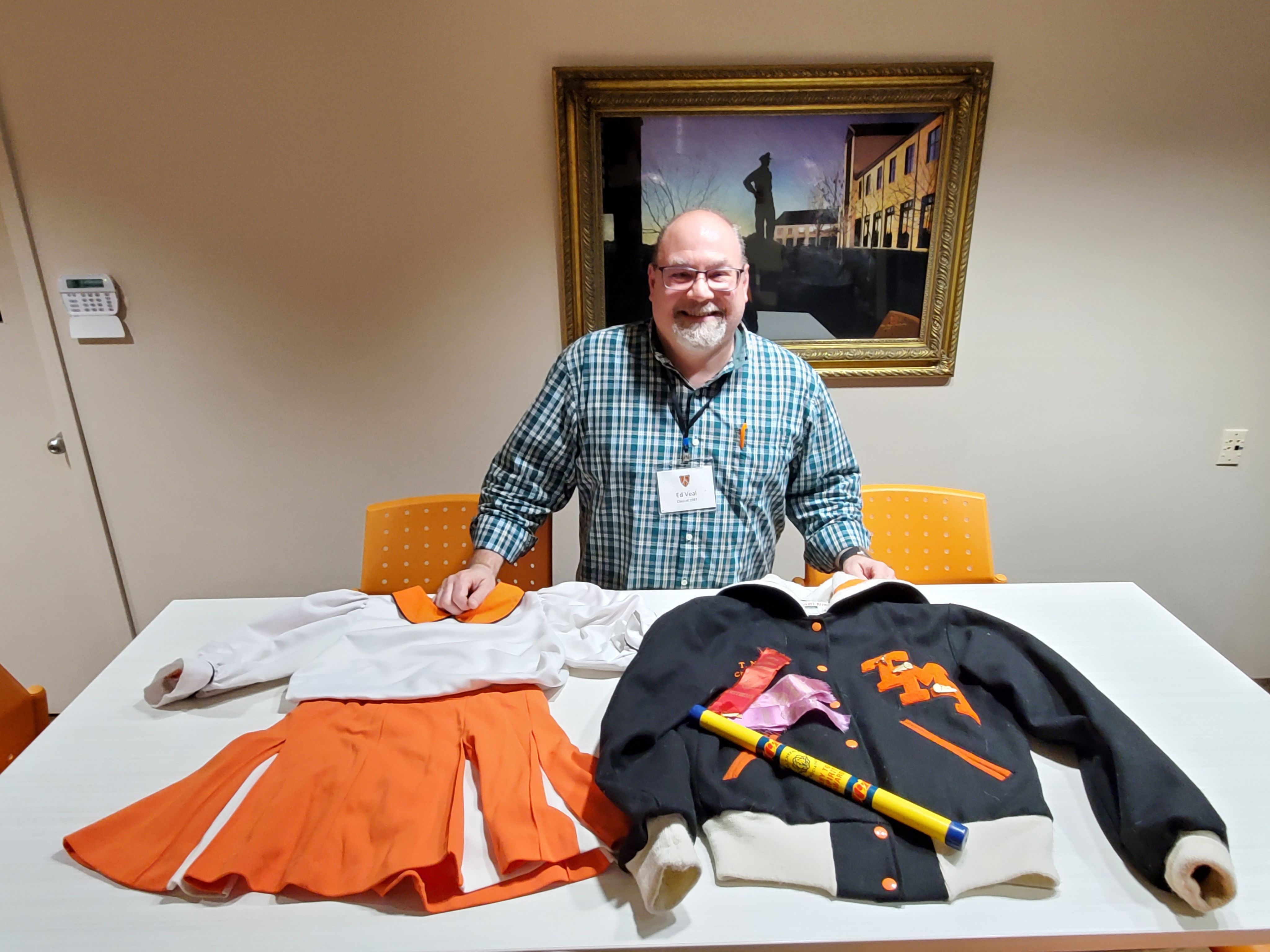 Many thanks to Ed Veal, who donated cheer gear that belonged to his late sister Mary Veal. Ed and his wife Janet, who live in the Dallas area where he is a computer specialist, attended Alumni Day and made arrangements to drop off these items, which will be kept in the TMI Archives and displayed at alumni events. Mary (third from left, below) was on the cheer squad for three years and served as head cheerleader for her junior and senior years. The gift of her uniform, spirit stick and letter jacket will help future historians and researchers determine the years when photos were taken or other uniform pieces were used.
READ MORE
---
Alumni News
Graduation times two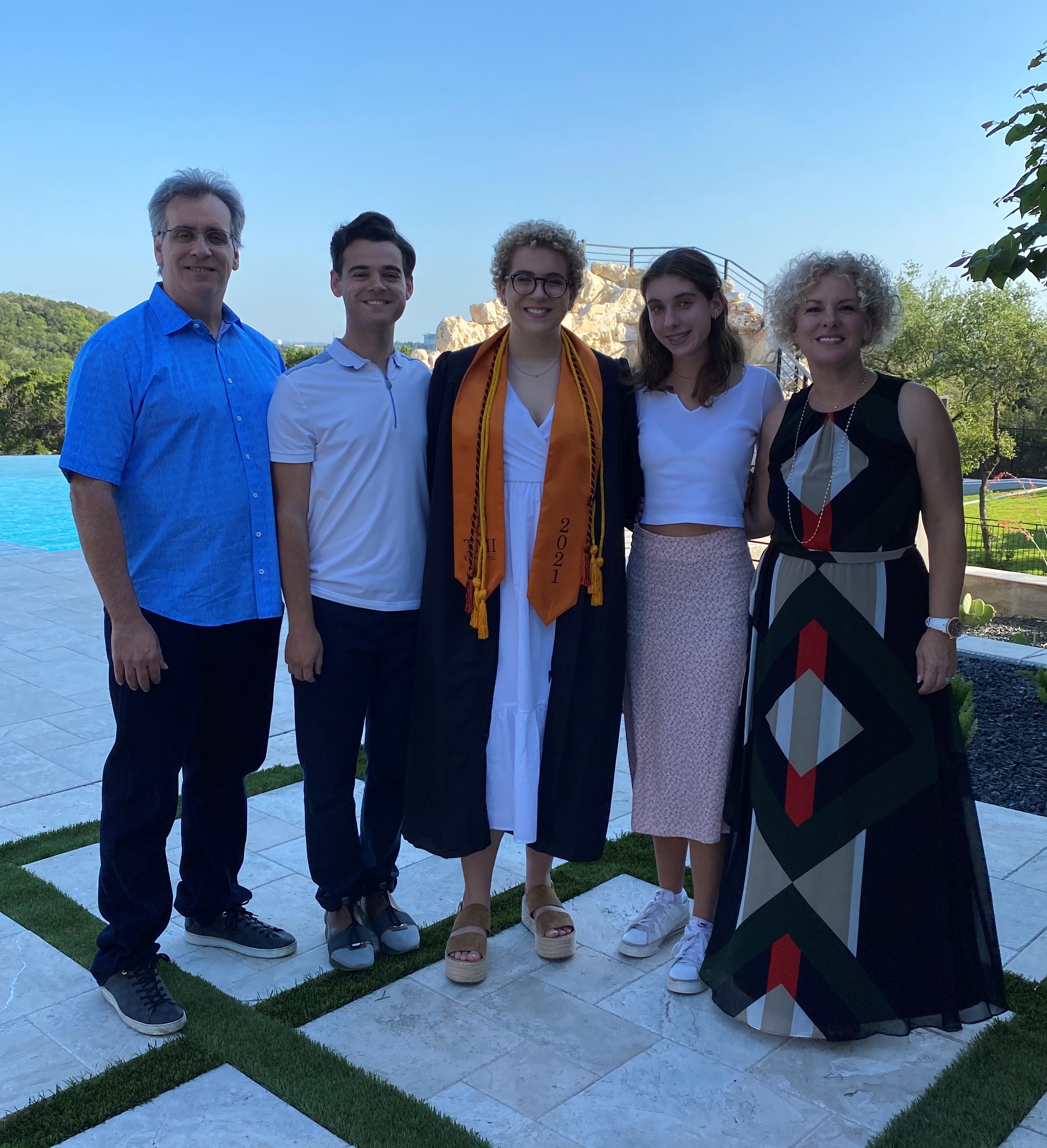 At least two TMI families are known to have had two graduations this year — one for a member of the TMI class of 2021 and another for a TMI alum graduating from college.
Charles M. "Chad" Harthan IV '17 graduated from the University of Texas at Austin, where he majored in Electrical and Computer Engineering and Data Science on May 22, and his sister Chloe graduated May 20 from TMI, where she received the Panther Citizenship Award for the Upper School student who best represents TMI as a leader throughout the campus, as well as the Burleson Award for the best senior chapel talk.
From left, Charles M. "Chuck" Harthan III, Chad '17, Chloe, Claire '24 and Lisa Harthan celebrate Chloe's May 20 graduation from TMI. Chad graduated from UT-Austin two days later.
Ana Paula Velasco '17 graduated cum laude from the Elliott School of International Affairs at George Washington University in Washington D.C. in a virtual ceremony, and her brother Jorge "Georgie" graduated from TMI.
READ MORE
---
Class Notes
1997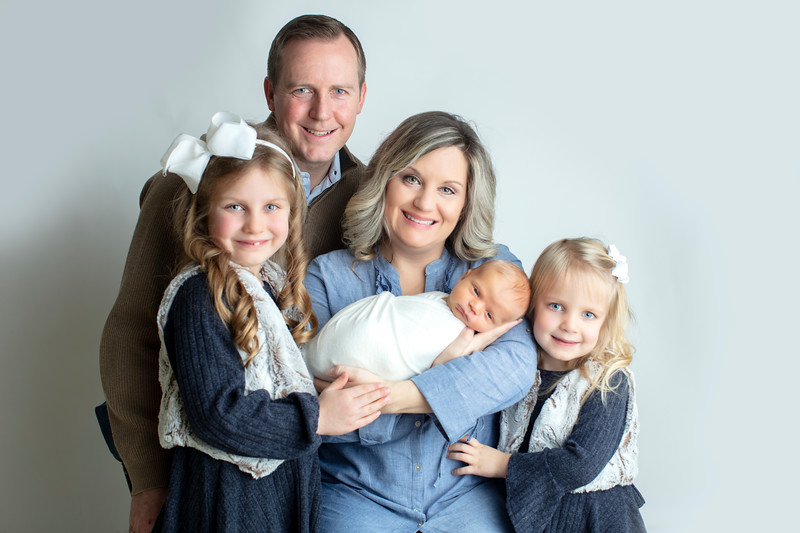 Elizabeth and Mark Davis welcomed their third child, Luke Robert Davis, born Dec. 24, 2020.
READ MORE
---
In Memoriam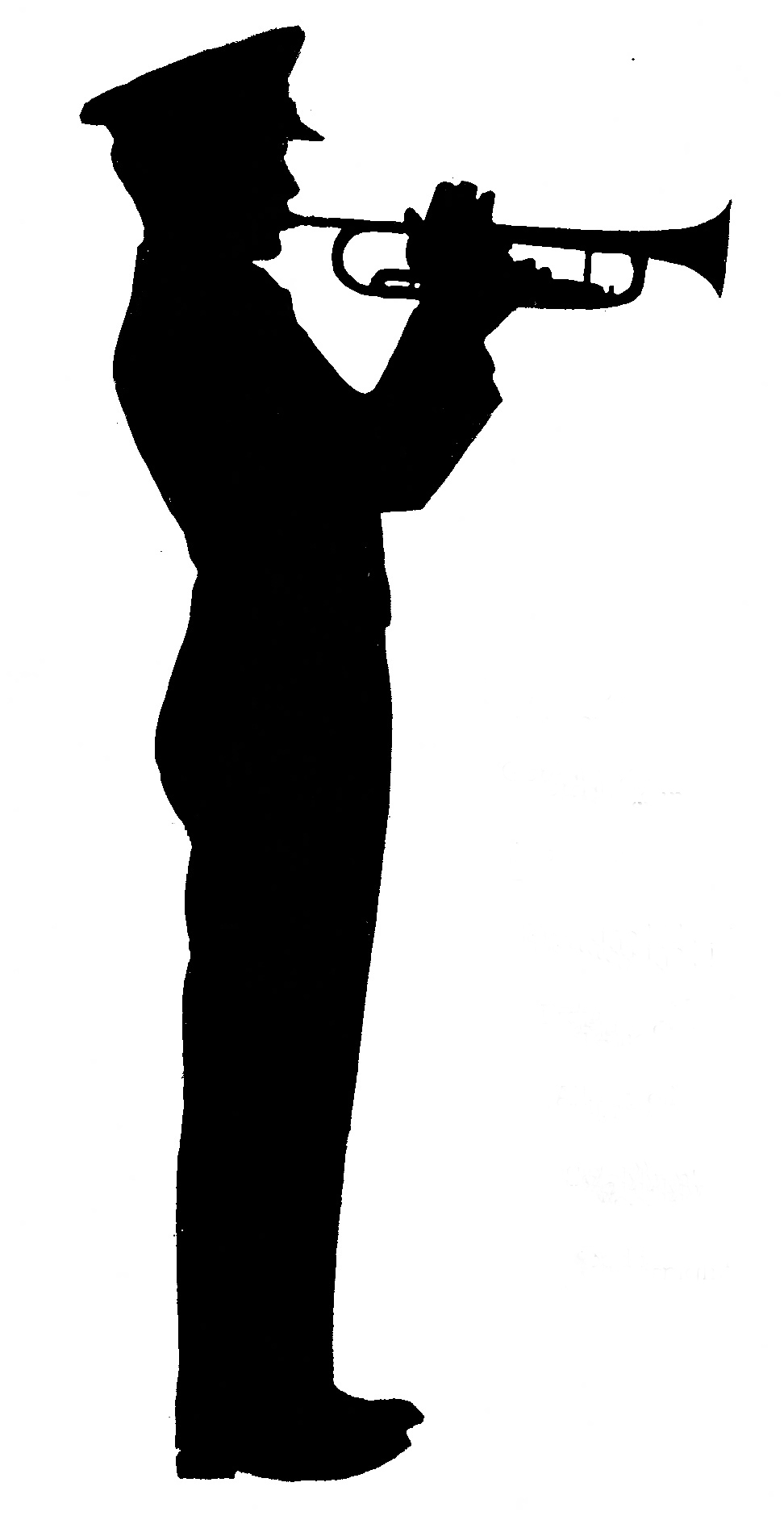 TMI remembers those members of our alumni community who have recently passed away. If you know of an alumnus/a who has passed, please email advancement@tmi-sa.org with the name, class year and a link to the obituary or call us at (210) 564-6155.
James Calvert '41
Hugh Asa Fitzsimons Jr. '46
George Thomas Miller Sr. '46

Faculty and Staff
Sylvia (Botello) Gonzalez, retired Spanish teacher
---
Keep in Touch!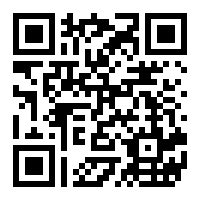 To stay current with all things TMI, follow TMI Alumni Facebook, join TMI Alumni Connections and share your news by using this form, also found by using this QR code with your phone's camera or QR scanner app:
Or reach out to Alumni Relations at advancement@tmi-sa.org…we're always happy to hear from you!