In this issue:
Upcoming Events | Alumni Spotlight | Alumni News | Summer Savings | Alumni Archives | Class Notes | In Memoriam | Keep in Touch
---
Feature: 'New Face of TMI'
When TMI went coed – and Why
Pictured Above: TMI, then in Alamo Heights, first accepted girls in 1972 and went military-optional in 1974. The changes attracted more applicants as the school kept up with larger social trends. Here, seniors at the Alamo Heights campus show off different ways to attend TMI.
March is Women's History Month…and TMI is part of it!
For nearly eight decades, TMI was an all-boys school. In fact, its first name at its founding in 1893 was the West Texas School for Boys (later West Texas Military Academy). It was also an all-military school for all those years. During the late 1960s and '70s, military schools became less popular, and more than 50 nationwide closed or dropped their military programs.
At the same time, the women's movement was promoting inclusion, and formerly all-male schools and colleges went coed, including Texas A&M University, and Allen Academy, as well as Ivy League universities and New England prep schools. Meanwhile, TMI rival Peacock Academy, which stayed all-male and all-military, closed its doors for good in May 1972, a casualty of dwindling enrollment.
READ MORE
---
Upcoming Events
Stars Over TMI 2021

Hope you'll be joining us for Stars Over TMI: A Celebration of the Best and the Brightest gala and auction Saturday, April 10, at La Cantera Resort and Spa!
And before the event…get ready for the Stars Over TMI online auction that will go live Thursday, April 1, at 8 a.m. here and will end Thursday, April 8, at 5 p.m. Our volunteer committee has been hard at work collecting some incredible items, including a one-of-a-kind artwork depicting the TMI shield in stained glass by TMI Fine Arts teacher Mark Harrison and his son, Nathan Harrison '21. No need to be present to bid and win!
READ MORE
---
Alumni Spotlight
Azizi Van Delden Wesmiller '01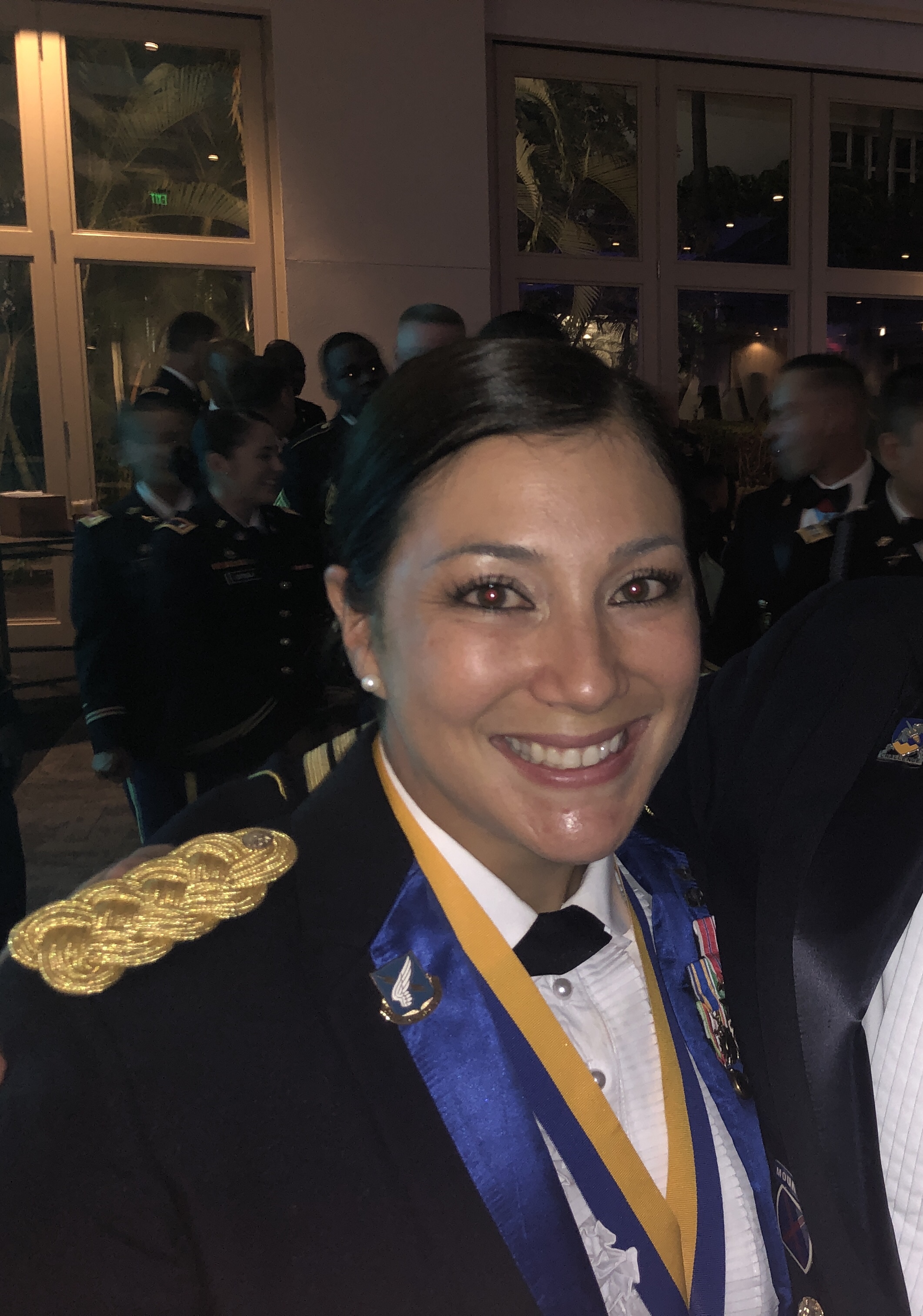 Army Maj. Azizi Wesmiller '01 will serve as reviewing officer at TMI's Final Pass in Review on April 30.
What brought you to TMI?My father (Frank J. Van Delden) went to Peacock Military Academy and saw the value in an institution like TMI. It was about the structure, values and leadership offered in a school like this. (As a contractor with Van Delden Construction), he helped build TMI (at the present campus), working on the library. I was the third of four siblings who went to TMI and the only girl in the family. All of us (Jeffrey '93, Darren '95, Azizi '01 and Robert '03) were in JROTC from grade six to 12.
READ MORE
Cori Kennedy Kurth '93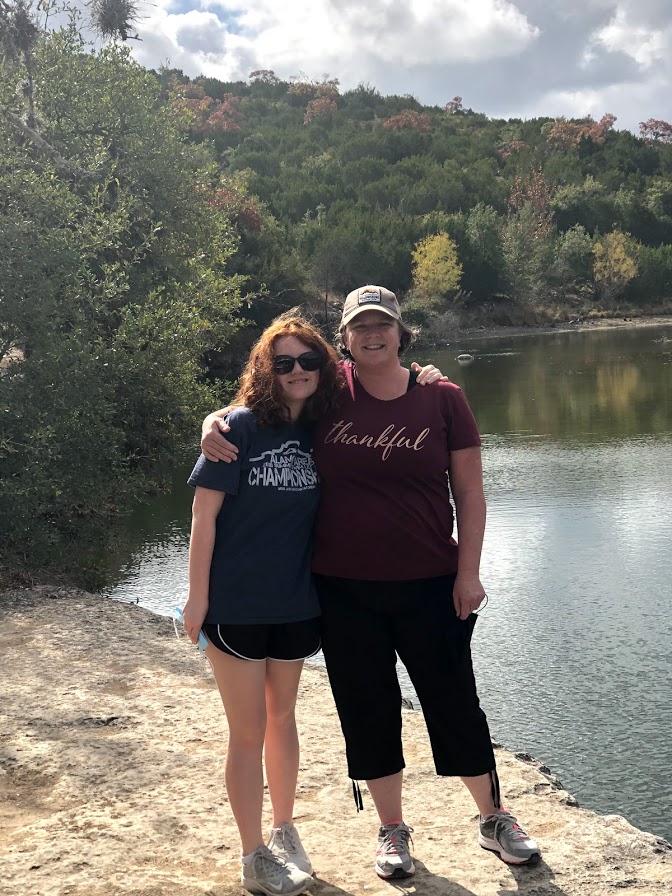 Cori Kennedy Kurth and daughter Olivia '25 enjoy outdoor time together.
What brought you to TMI? We toured TMI during the summer just before the beginning of my ninth-grade year. Cheryl Sanders, who was the Fine Arts director at the time, gave us the tour. I remember being very hesitant about it at first but quickly felt excited as she told me about all the opportunities for extracurricular activities, like theater and choir. I also have a distinct memory of walking into the Natatorium (swimming pool) and being amazed and again excited that I could do swim team.
What was it like being a faculty child?My mother (longtime TMI science teacher Mary Kennedy) joined the faculty during my junior year. As far as what it was like being a faculty child, I don't really remember. So it must have been OK. I do remember I was in her Environmental Science class one day when a boy in the class was such a troublemaker, and I felt embarrassed…so I decided to ask to be an office aide instead of taking that elective. Over the years, I have loved hearing from her students on whom she made a big impact and who loved her class so much.
READ MORE
---
Alumni News
Inside the Inauguration
Ana Paula Velasco '17, Chris Adams '99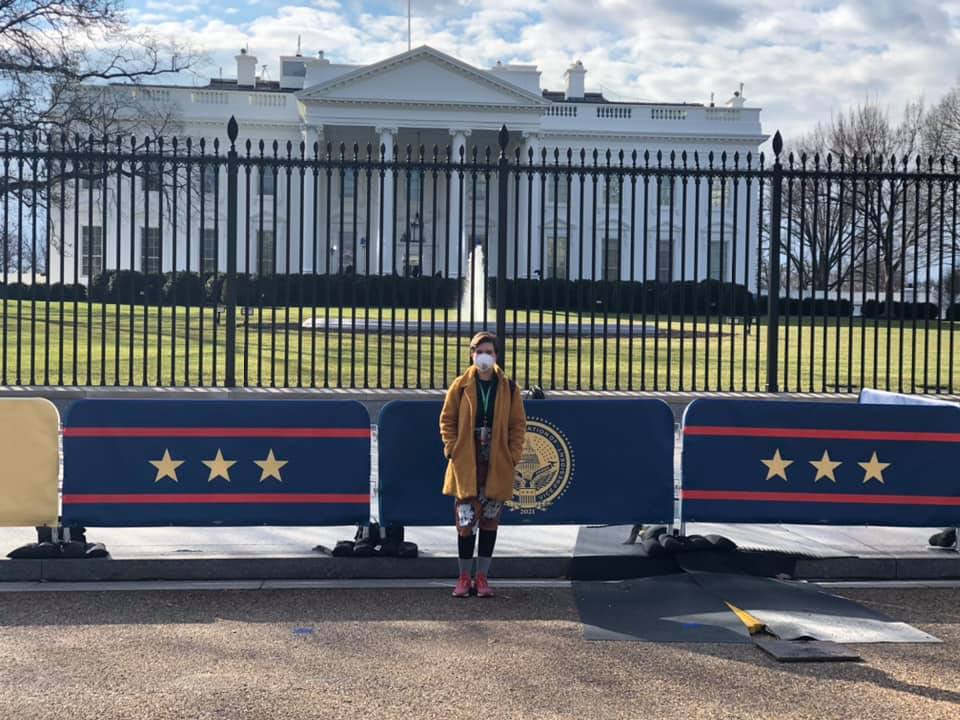 At least two TMI alumni were witnesses to history as they took a role in the Jan. 20 presidential inauguration in Washington D.C. One was Ana Paula Velasco '17, left, who had interned with now-First Lady Dr. Jill Biden during the 2020 campaign.
"Serving as a volunteer on the Presidential Escort with the Presidential Inaugural Committee was the honor of a lifetime." said Ana Paula, a junior at George Washington University.
After the swearing-in ceremony and other events of the day, President Joe Biden, Vice President Kamala Harris and their families were escorted on foot for the last part of their journey to the White House.
READ MORE
---
Summer Savings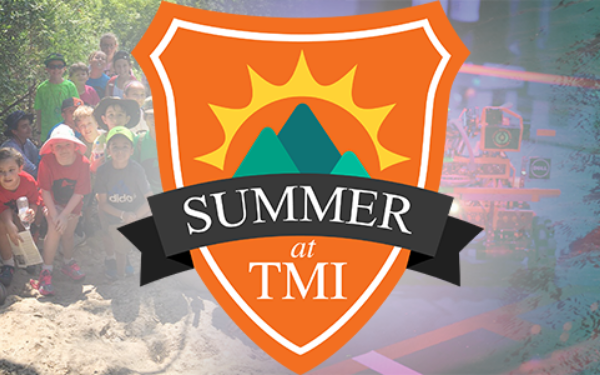 TMI and non-TMI students alike are welcome at Summer at TMI camps and classes, June 7-July 23, for grades K-12 ー with special savings for frequent campers!
Check out the complete catalog for details of this summer's offerings ー all-day Panther Day Camp,TMI Academic Academy, TMI Sports Academy and Nike U.S. Sports Camps (basketball and volleyball) ー and register online.
Some discounts apply:
SUMMER OF WONDER BUNDLEBuy all seven weeks of Panther Day Camps (grades K-6), each with a different theme, and get one camp completely free!
MULTI-CAMP DISCOUNTWhen registering for four or more camps, you can save 10 percent off your registration fees. Contact us at summer@tmi-sa.org for your own personal 4-PACK discount code when registering for four or more camps. (U.S. Sport Nike Programs are not included in this discount. Discount offers may not be combined.)
For questions about Summer at TMI programs, call (210) 564-6300or email summer@tmi-sa.org.
---
Alumni Archives
George Ricks '65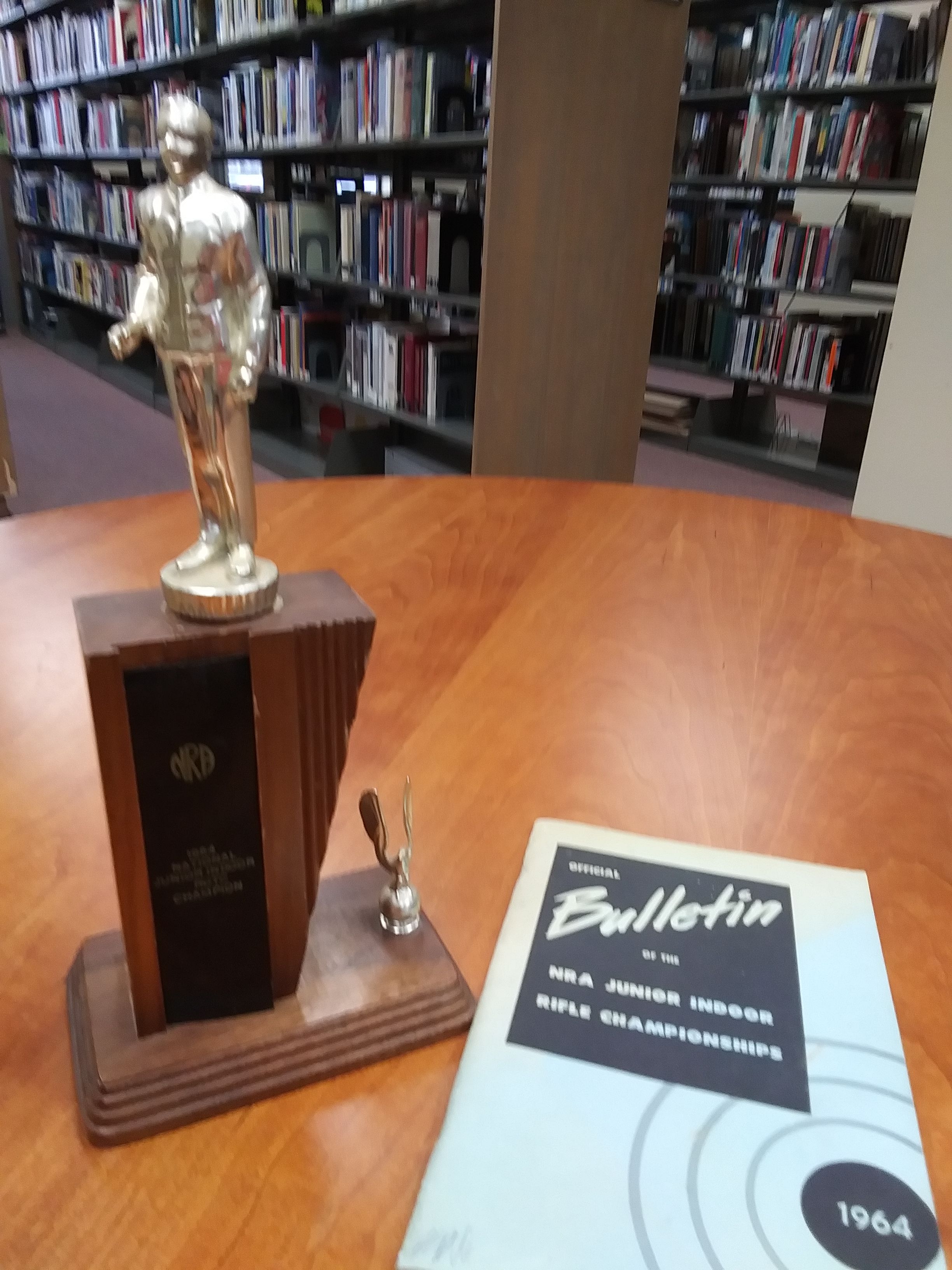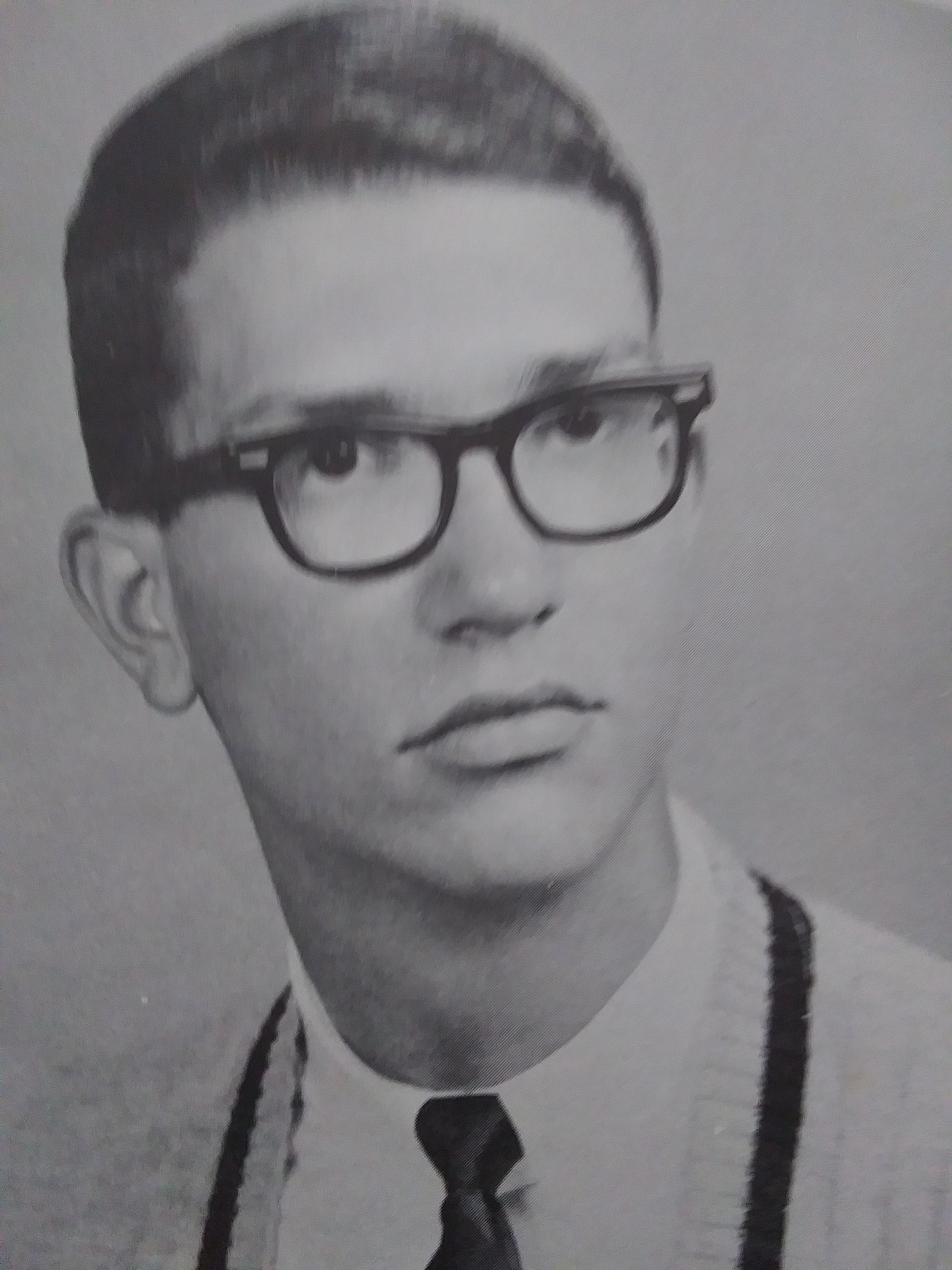 We are grateful to the family of the late George Ricks '65, who donated his first-place trophy as the 1964 National Junior Individual ROTC Champion, along with the "Official Bulletin of the NRA Junior Indoor Rifle Championships 1964," where his score of 392 points is recorded along with his picture.
READ MORE
---
Class Notes
1947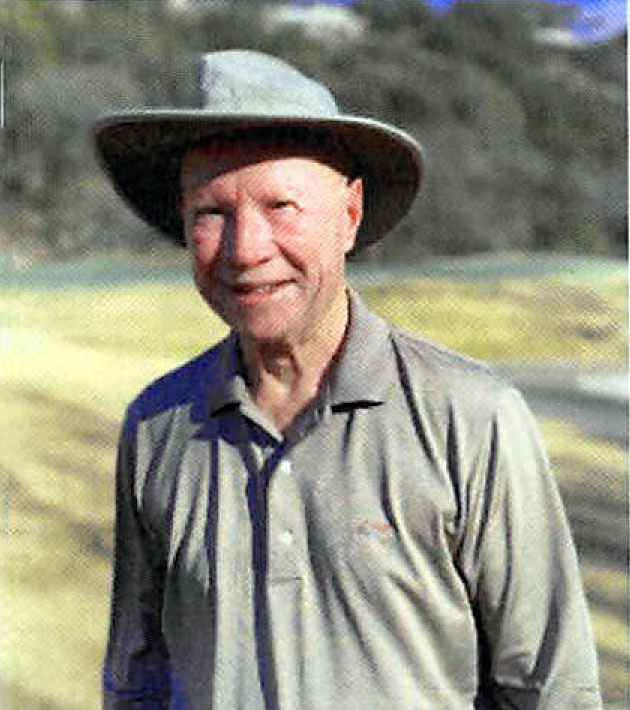 Vic Beck made a hole in one using a 7 iron on Feb. 7, the day before his 90th birthday, at Austin's Lost Creek Country Club, of which he is a founding member.This was his second, he says: "First one was at the Padre Isle Country Club in May 2001; had to wait 20 years for another."
1959
Lamar "Joe" Joseph has good news to share: "Just wanted to say, I'm expecting my fifth great-grandchild, a girl, about April 4. Needless to say, I am excited! Would like to hear from some of my old classmates. I attended TMI from September 1956 through August 1959. Contact dljoseph@hotmail.com."
READ MORE
---
In Memoriam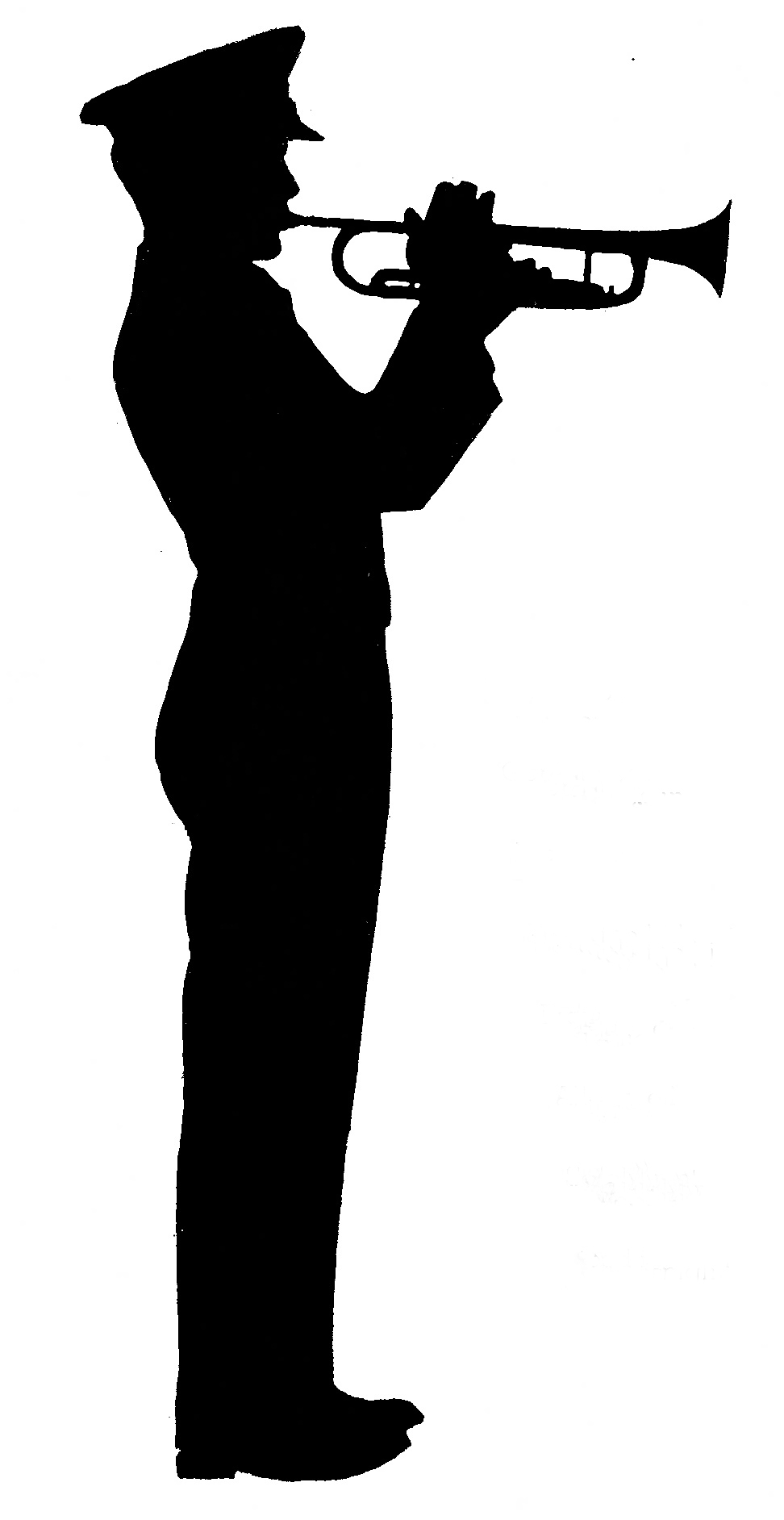 TMI remembers those members of our alumni community who have recently passed away. If you know of an alumnus/a who has passed, please email advancement@tmi-sa.org with the name, class year and a link to the obituary or call us at (210) 564-6155.

Rhett Butler '58
Joe Frost '58
Wayne Gonzalez '77
Richard Killian '55
Gordon Leland '61
George Martin '58
Bill Phillips '57
Bruce Winslow '71

Faculty and Staff
Art Evans, retired teacher, coach and administrator
---
Keep in Touch
To stay current with all things TMI, follow TMI Alumni Facebook, join TMI Alumni Connections and share your news by using this form. Or reach out to Alumni Relations at advancement@tmi-sa.org or (210) 564-6155.