---
Join us for Homecoming 2022
Traditions and family run deep at TMI. As part of our TMI family, alumni are very important to us. We hope you will participate in the tradition of celebrating alumni and reunion groups during this special time of year. This will be an exciting time to reminisce on past memories, reconnect with old friends, and make new ones too!
Below is a schedule of the fun and festivities that will take place during Homecoming as well as the first Pass in Review of the school year. Come mingle with fellow TMI alumni at the Homecoming and Reunion Celebration to enjoy free food (while supplies last) and fun prior to the game. This event is complimentary, however, advanced registration is requested by October 7. Go Panthers!
---
Alumni Sporting Clay Shoot and Salsa Competition
THANK YOU
Thank you to all of the alumni who supported the 2022 TMI Alumni Association Clay Shoot and Salsa Competition. With your help, we raised over $15,000 to support the TMI Alumni Association Scholarship.

Congratulations to Our Winners
Best Teams
1st Place: Team MARC – Grady Engelking, Avery Kibbe '00, Justin Kibbe '92, and Betina Jary Mathis
2nd Place: Team Kibbe King – Henry Engelking, Wyatt Kibbe, Clayton Kibbe, and Grady Engelking
3rd Place: Team Kibbe – Justin Kibbe '92, Walker Kibbe, Wyatt Kibbe, and Clayton Kibbe
Best Alumni Team: Class of 1988 David Pavelka '88, Jeff Vineyard '88, Jeff Miller '88, and Kenner Coon '88

Top Individuals
1st Place: Avery Kibbe
2nd Place: Grady Engelking
3rd Place: Rick Stager
Top Female: Betina Jary Mathis

Best Salsa: Sherry Brown
Bottom of the Barrel: Amanda Concha

Special thank you to the Alumni Clay Shoot sponsors
Wayo Commercial Real Estate Brokerage & Development
Pro Automotive Remarketing
Don Elliott '63 and Denise Pride-Elliott
MADD Media
Valiant-X Enterprises
Team Killian
Lone Star Capital Bank
Rohde Ottmers Siegel Commercial & Investment Realtors
New York Life
Security Service Title Company
Click here to see photos from the event.
---
Save the Date
2023 Alumni Day and Hall of Fame Awards Ceremony 
Please join us for the 2023 Alumni Day and Hall of Fame induction ceremony on April 21, 2023. The day will include an Alumni Reunion and Welcome Back Reception.
Alumni Day Schedule
Alumni Check In – 4:10 pm, Chapel Portico
Campus Tours/Leadership Meet & Greet – 4:15 pm – 4:45 pm
Hall of Fame Awards Ceremony, All Saints Chapel – 5:00 pm – 6:00 pm
Reception to follow on Chapel Portico – light refreshments
We hope you can join us for this very special celebration. Click the button below to register to attend.
---
TMI Hosting Energy for Life Walkathon
On Saturday, Oct 1st, TMI is hosting the Energy for Life Walkathon on campus at Howell Field. The walk is being coordinated by Donna Basse, mother of Dillon Basse '16.
Dillion's time at TMI was filled with Corps of Cadets activities and competing on the lacrosse field. A short couple of years after graduation, Dillion was diagnosed with Leber Hereditary Optic Neuropathy (LHON), which has caused him to lose much of his eyesight. Although Dillion continues to battle LHON, he is a proud college graduate and working for the family business.
If you are interested in participating in the walk to show your support to the Basse family, click here to register.
---
Casa Agave Hosts Fundraiser Benefiting TMI
Annual Fund in October
TMI Episcopal and Casa Agave are happy to partner during the month of October to benefit the TMI Annual Fund. Throughout the month of October, Casa Agave will donate 10% of your purchase to the TMI Fund. Special thanks to the Mercado family (Lucca Mercado '28 and Milan Mercado '28), owners of Casa Agave, for their generous gift to TMI.
Casa Agave can be reached at casaagavesatx@gmail.com or (210) 617-7008.
---
Alumni Lacrosse Game and Reception
January 7, 2023
Save the date to join us for the TMI alumni lacrosse game and reception on Saturday, January 7, 2023.
Schedule of events
11:00 am -Beginners Clinic (Upper Field)
1:00 pm – Alumni Game (Lower Field)
2:30 pm – Alumni Social (TBD)
For more details and to register click here.
---
Scott Petty, Jr. '55 to be Honored at Entrepreneur & Innovation Award Luncheon
The TMI Entrepreneur & Innovation Award is a prestigious honor celebrating entrepreneurship and innovation in collaboration with the school's commitment to excellence, service and leadership.
The annual award recognizes an individual who demonstrates success in entrepreneurship and innovation, and the characteristics of TMI's core values: Wisdom, Integrity, Service, Excellence and Reverence. Past honorees include TMI alumni, the late Robert Ayres '44, the late Tom Frost '45 and Christopher "Kit" Goldsbury '61.
TMI will honor Scott Petty, Jr., 1955, by celebrating his work and accomplishments during the program. Mr. Petty is a San Antonio native, TMI alumnus and graduate of The University of Texas at Austin. Mr. Petty is a lifelong leader in geophysics, engineering, ranching and investment business. Throughout his career, he has held numerous executive positions within his companies, including Petty Geophysical Engineering Company and C. H. Guenther & Son, Inc., dba Pioneer Flour Mills, and has been recognized for his leadership within the science and engineering industry. In addition to his successful career, he has served on numerous boards of various civic groups, including Chancellor's Council of The University of Texas System, the Development Board of The University of Texas at San Antonio, The University of Texas at Austin's Centennial Commission, the Commission of 125, Texas and Southwestern Cattle Raisers Association and the Texas Land & Mineral Owners Association, is a Life member of the Texas Wildlife Association and a member of the Explorers Club, all while giving back countless hours to the community.
TMI Episcopal is hosting the Entrepreneur & Innovation Award Luncheon on Thursday, November 3, at the San Antonio Country Club, 4100 N. New Braunfels Avenue, San Antonio, TX 78209.
---
In Memory
TMI celebrates the lives of members of our alumni family. Here in TMI Today, we pay homage to fellow Panthers who we have received notice that have recently passed away. If you wish to submit information on an alumna or alumnus who has passed away, please email alumni@tmi-sa.org. Please note that all information will be verified before your notice is published.
Paul Carson '56
Paul Carson passed away on July 11, 2022, at the age of 83. During his time at TMI, Paul served as the Manager Jr. for "B" Football, was Secretary of the Senior Class, was a member of the Crusader Staff, and was the Second Lieutenant for Bravo Company. We extend our sympathy to his family and friends. Click here to read the full obituary.
---
Tell Us Your Story
Do you have news or announcements you'd like to share with our Alumni community? This can be a major achievement at work, a birth or wedding announcement, or any other great news in your life that you would like to share. Click below to share your announcement
---
KEEP IN TOUCH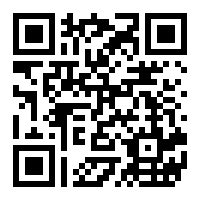 To stay current with all things TMI, follow TMI Alumni Facebook and share your news by using this form, also found by using this QR code with your phone's camera or QR scanner app.
Or reach out to Alumni Relations at alumni@tmi-sa.org…we're always happy to hear from you!