---
2023 TMI Hall of Fame Recipients Announced
The TMI Hall of Fame is an honorary society recognizing the exceptional contributions of outstanding alumni, with Distinguished Servant Leader awards for former faculty, staff and friends of the school. Inductees are recognized for exemplifying one or more of the TMI Core Values: Wisdom, Integrity, Service, Excellence and Reverence.
The 2022-2023 Hall of Fame induction ceremony will take place on Alumni Day which is being held April 21, 2023, on the TMI Campus and will include the Alumni Reunion and Welcome Back Reception. We are proud to announce the Inductees for 2023 are Chris Carson '51, Peter Lewis '74, Dru Van Steenberg '78, Virginia Maurer '81 (posthumously), Lane Sealy '48, (posthumously), George Sealy '44 (posthumously), and Lee Travelstead '39 (posthumously).
Alumni Day Schedule
Alumni Check In – 4:10 pm, Chapel Portico
Campus Tours/Leadership Meet & Greet – 4:15 pm – 4:45 pm
Hall of Fame Awards Ceremony, All Saints Chapel – 5:00 pm – 6:00 pm
Reception to follow on Chapel Portico – light refreshments
We hope you can join us for this very special celebration. Click the button below to register to attend.
---
You're Invited – Veterans Day Pass in Review
Monday, November 14, 2022
The TMI Students, Faculty, Staff and Board
invite you to attend the
Veterans Day Pass in Review
of the Texas Military Institute Corps of Cadets with
Reviewing Officer US Army Colonel (Ret.) Robert "Bob" Friedrich (Vietnam Veteran) and father of TMI Science Teacher Rob Friedrich
To honor alumni, grandparents, and parents serving or who have served in the Armed Forces
Monday, November 14, 2022 at 10:10 am
TMI Episcopal Howell Field
20955 West Tejas Trail
San Antonio, Texas 78257
All Service Members and Veterans will be seated in a
reserved section on the field
Alumni Reception will Follow Pass in Review
---
Alumni Return to TMI for Homecoming Pass in Review
On Thursday, October 13, TMI hosted the first Pass in Review of the school year in celebration of Homecoming. Lt. Col. Beebe (USAF, Ret) '82 served as the reviewing officer. Many thanks to the alumni who attended including Eduardo Alfaro '82, Alexis Elliott '06, Don Elliott '63, David Josiah '82, Marshall Major '71, Gerardo Menendez '82, Marshall Steves, Jr. '68, JuliaGrace Walker '17, and David Pavelka '88.
---
Homecoming BBQ and Reunion a Success
TMI welcomed home over 100 alumni for the 2022 Homecoming and Reunion celebration. It was a wonderful evening full of friends and fellowship complete with delicious Rudy's BBQ. TMI alumnus and Team Captain of the 1971 Championship football team, Rick Palmer '72, performed the coin toss before the game while alumni from many generations joined together to cheer on the Panthers. Although our team fell a little short of the win, it was a night to remember.
---
Dr. Susan Mengden '76 Returns to Campus for Presentation
On October 17, 2022 TMI alumna and founder of Esperanza Eating Disorder Center, Dr. Susan Mengden '76, presented an educational session to TMI faculty and students regarding eating disorders.  We are so grateful for her time and for her knowledge on the topic.
---
ALL IN for TMI
Annual Giving Need: $750,000
Together, we have crafted a proud tradition of support for TMI; one that continues to thrive, thanks to the hard work, commitment, sacrifice and generosity of alumni, parents, grandparents, faculty, staff and friends of the school.
THANK YOU to all who have contributed early to The TMI Fund. Your gift is appreciated and counted toward our goal! If you have not made your annual gift to TMI this school year, please consider joining us in being ALL IN by making a donation to the 2022-2023 TMI Fund.
This ALL-COMMUNITY fundraising effort is our school's yearly and most important giving program that raises funds in support of the daily operating budget. Through the annual campaign at TMI, our programs are strengthened and faculty and staff are provided with the tools necessary for students to learn at the highest level both inside and outside of the classrooms. The TMI Fund supports ALL aspects of our school and impacts students, teachers, academics, athletics, fine arts, Corps of Cadets, extracurricular activities, facilities, safety, grounds and technology at TMI.
It is our hope that all members of the TMI community will choose to support TMI at whatever level they can. We put together this short video to celebrate our mission and show how every dollar you give to The TMI Fund supports every aspect of the TMI experience.
---
Alumni Lacrosse Game and Reception
January 7, 2023
Save the date to join us for the TMI alumni lacrosse game and reception on Saturday, January 7, 2023.
Schedule of events
11:00 am -Beginners Clinic (Upper Field)
1:00 pm – Alumni Game (Lower Field)
2:30 pm – Alumni Social (TBD)
For more details and to register click here.
---
Scott Petty, Jr. '55 to be Honored at Entrepreneur &
Innovation Award Luncheon
The TMI Entrepreneur & Innovation Award is a prestigious honor celebrating entrepreneurship and innovation in collaboration with the school's commitment to excellence, service and leadership.
The annual award recognizes an individual who demonstrates success in entrepreneurship and innovation, and the characteristics of TMI's core values: Wisdom, Integrity, Service, Excellence and Reverence. Past honorees include TMI alumni, the late Robert Ayres '44, the late Tom Frost '45 and Christopher "Kit" Goldsbury '61.
TMI will honor Scott Petty, Jr., 1955, by celebrating his work and accomplishments during the program. Mr. Petty is a San Antonio native, TMI alumnus and graduate of The University of Texas at Austin. Mr. Petty is a lifelong leader in geophysics, engineering, ranching and investment business. Throughout his career, he has held numerous executive positions within his companies, including Petty Geophysical Engineering Company and C. H. Guenther & Son, Inc., dba Pioneer Flour Mills, and has been recognized for his leadership within the science and engineering industry. In addition to his successful career, he has served on numerous boards of various civic groups, including Chancellor's Council of The University of Texas System, the Development Board of The University of Texas at San Antonio, The University of Texas at Austin's Centennial Commission, the Commission of 125, Texas and Southwestern Cattle Raisers Association and the Texas Land & Mineral Owners Association, is a Life member of the Texas Wildlife Association and a member of the Explorers Club, all while giving back countless hours to the community.
TMI Episcopal is hosting the Entrepreneur & Innovation Award Luncheon on Thursday, November 3, at the San Antonio Country Club, 4100 N. New Braunfels Avenue, San Antonio, TX 78209. The deadline to register is October 26. Today is the last day to register to attend.
---
Big Things Happening on Campus
Seniors Receive Appointments to Service Academies
Cadet 2nd LT Gretchen Tiede '23 and Cadet 2nd LT Barron Cohoon '23 both attended the Summer Leadership Camp at West Point this Summer and got a chance to live the life of a West Point Cadet. This program is designed to give prospective students the full experience of what life would be like as a future cadet and student at the school. Participants are required to pay their own way to and from the camp and our two cadets from TMI performed so well while at the camp that they qualified for a $750 check to help reimburse the cost of attending the camp. Cadet Gretchen Tiede qualified as the top performer in the entire state of Texas and received special recognition.

Today, Cadet Tiede has received a letter of assurance from West Point and Cadet Cohoon has received a letter of assurance to the Naval Academy and they both intend to accept their appointment and attend the service academies and pursue a career as a military officer.
---
In Memory
TMI celebrates the lives of members of our alumni family. Here in TMI Today, we pay homage to fellow Panthers who we have received notice that have recently passed away. If you wish to submit information on an alumna or alumnus who has passed away, please email alumni@tmi-sa.org. Please note that all information will be verified before your notice is published.
Gilbert Studer, Jr. '50
We just learned that Mr. Studer passed away on August 28, 2022 at the age of 91.
During his time at TMI, he played football and baseball, was the Second Lieutenant Co. A and won many awards for his time in the Corp. including High Point Co., Best Plt., Best Co. and Best Sqd. Mr. Studer was also voted "Best Natured".
We extend our sympathy to his family and friends.
---
Tell Us Your Story
Do you have news or announcements you'd like to share with our Alumni community? This can be a major achievement at work, a birth or wedding announcement, or any other great news in your life that you would like to share. Click below to share your announcement
---
KEEP IN TOUCH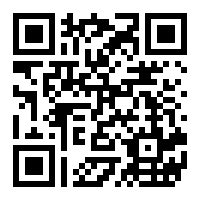 To stay current with all things TMI, follow TMI Alumni Facebook and share your news by using this form, also found by using this QR code with your phone's camera or QR scanner app.
Or reach out to Alumni Relations at alumni@tmi-sa.org…we're always happy to hear from you!