---
2023 TMI Hall of Fame Recipients Announced
The TMI Hall of Fame is an honorary society recognizing the exceptional contributions of outstanding alumni, with Distinguished Servant Leader awards for former faculty, staff and friends of the school. Inductees are recognized for exemplifying one or more of the TMI Core Values: Wisdom, Integrity, Service, Excellence and Reverence.
The 2022-2023 Hall of Fame induction ceremony will take place on Alumni Day which is being held April 21, 2023, on the TMI Campus and will include the Alumni Reunion and Welcome Back Reception. We are proud to announce the Inductees for 2023 are Chris Carson '51, Peter Lewis '74, Jonathan Cluck '76, Dru Van Steenberg '78, Virginia Maurer '81 (posthumously), Lane Sealy '48, (posthumously), George Sealy '44 (posthumously), and Lee Travelstead '39 (posthumously).
Alumni Day Schedule
Alumni Check In – 4:10 pm, Chapel Portico
Campus Tours/Leadership Meet & Greet – 4:15 pm – 4:45 pm
Hall of Fame Awards Ceremony, All Saints Chapel – 5:00 pm – 6:00 pm
Reception to follow on Chapel Portico – light refreshments
We hope you can join us for this very special celebration. Click the button below to register to attend.
---
Alumni Attend Entrepreneur & Innovation Award Luncheon
Honoring Scott Petty, Jr. '55
On November 3, 2022, TMI Episcopal hosted its 3rd Annual Entrepreneur & Innovation Award Luncheon honoring TMI Alumnus Scott Petty, Jr. '55. Over 350 guests attended the celebration held at the historic San Antonio Country Club. Guests from the TMI family and business community were greeted by student ambassadors Christopher Goldsbury '23, Reagan Shaw '23, and Ryan Shaw '25, then guided up the beautiful spiral staircase into the ballroom which was adorned with accents of orange and white. Displays from the archives of TMI were a treat for guests to see what life was like as a student in Mr. Petty's days at school. Custom centerpieces on each table, created by event chairs Liz Shaw and Angela Goldsbury, featured gorgeous orchid floral arrangements and the sound of ragtime classics, played on the piano by TMI student Lindsay Blanton '24, added to the festive atmosphere.
In the spirit of Entrepreneurship and Innovation, TMI was pleased to present several student exhibits including Fine Arts with Lindsay Blanton '24 and Gretchen Tiede '23, Humanities with Allison Candler '25, Business & Entrepreneurship with Anacia Scogin '23 and Reagan Shaw '23, and Innovation & Design Thinking & Robotics with Sabina Bond '24, Mark Ervin '23, AJ Liang '23, and Marcelo Martinez-Sotomayor '24. Guests were delighted to interact with and see the projects that the students had been preparing.
Master of Ceremonies and TMI Alumnus Robert Price '02 began the program by welcoming guests. In keeping with tradition, the TMI Corps of Cadets provided the presentation of colors followed by the national anthem, then the Invocation was offered by The Rev. Dr. Benjamin H. Nelson, TMI Episcopal Chaplain. After the Invocation, Liz Shaw and Angie Goldsbury took the stage expressing their honor to be part of this special event. They shared how proud they are that their children attend TMI and thanked the guests for their support and generosity.
While guests ate a delicious lunch, they enjoyed watching a special video made for this event. Click below to view the video.
The Rev. Scott J. Brown, Head of School, then spoke about TMI's history and commitment to academics, character, and faith. He also spoke about how TMI has strategically, prayerfully, and intentionally adapted and innovated over its 129 year history while remaining true to its roots and traditions. He invited the school's alumni in the audience to stand and be recognized, with special recognition for TMI alumnus (Ret) Major Charles H. Noble Jr, class of '47, who just celebrated his 75th graduation anniversary. Fr. Scott's love and pride for TMI was felt throughout the room as he delivered his message of TMI's mission to raise great human beings.
Father Scott Brown then turned his remarks to this year's award recipient, Scott Petty Jr. Each year this prestigious award is presented to an Alumni that demonstrates TMI's core values of Wisdom, Integrity, Service, Excellence, and Reverence, paired with success in entrepreneurship or innovation, and positive impact in the greater community. Fr. Scott gave a brief history of Scott Petty Jr.'s life-long personal and business accomplishments. Some of the highlights include his education at TMI and The University of Texas at Austin, his service in the Army Corps of Engineers, his involvement with Petty Geophysical Engineering Company, C.H. Guenther & Son, and Petty Group, and his beautiful family. As Fr. Scott spoke, he demonstrated just how deserving Scott Petty, Jr. is of this award.
Major Joe Claburn, USA, Ret., Commandant of the TMI Corps of Cadets, then shared some special words about Scott Petty, Jr. He spoke about his personal inspiration from Scott Petty's quiet humility, steadfast professionalism, and unwavering dedication to support the Corps. He described how Scott Petty, Jr. embodies the TMI Cadet Officer Oath of disregarding self-interest, self-gratification, self-exaltation, and even self-preservation in the concern for others. He added his appreciation for Scott Petty's establishment of an endowment fund to support the O.S. Petty Range and Rifle Team, and explained the positive impact it has already had on students as they strive to become one of only four "Petty's Sharpshooters" each year. MAJ Claburn ended by thanking Scott Petty, Jr. for being a living example of everything we hope our students will become and for making a difference in the lives of so many children for many generations to come.
After MAJ Claburn's moving words, it was Fr. Scott Brown's pleasure to present the 2022 Entrepreneur & Innovation Award to TMI Alumnus Class of 1955, Scott Petty, Jr.
Scott Petty, Jr. stood at the podium and shared his excitement and gratitude for the award. He recognized his family, co-workers, and friends in the audience and thanked them for their attendance and support. He shared that the Entrepreneur and
Innovation Award is extremely special to him for many reasons but not the least of which is that he was involved in some very early innovative efforts to develop advanced geophysical exploration for the energy industry which resulted in the discovery and development of many of the oil and gas fields in this country and around the world.
He also delighted the audience with a story of one of his first ventures as an entrepreneur when he and his college roommate bought and then resold refrigerators to other students in the dorms. Through his creative buying method of laying out 30 brand new $1 bills in front of the seller, he was able to acquire the $50 refrigerators for only $30, leaving room for profit.
He closed by saying that TMI was the incubator for his many thoughts and future experiences and the military training he received also served him well in developing leadership. He thanked TMI for what they did to boost his career and get him started on the path to be successful in his future endeavors.
Thank you to all the alumni who attended and supported the event, Charles Noble '47, Chris Carson '51, Fred Prassel '53, Basil Karcher '54, William Bondurant III '54, Harry Kenny '55, Scott Petty '55, Forrest Robertson '55, Darrell Wilerson '59, Tres Kleberg '60, Kit Goldsbury '61, Don Elliott '63, Forrester Smith '69, Dan Kinsel '71, Rick Smith '71, Hank Noble '74, Karl Kinsel '75, George Vaughan '75, Henry Gonzalez '87, Kenner Coon '88, Jeff Miller '88, David Pavelka '88, Ryan Kohnen '98, Robert Price '02, Adam Reed '03, Chris Rodie '03, Alexis Elliott '06, and Thomas Lillibridge '11.
On behalf of the students, faculty, staff, and TMI Board of Governors, thank you so much to all of the many sponsors and attendees who supported the award luncheon. Proceeds raised at this important event netted over $70,000 for TMI's annual giving program that impacts every aspect of our school.
Special thanks to our…
VISIONARY SPONSORS
The Guenther Family
C.H. Guenther & Son
Angela & Kit Goldsbury
Jefferson Bank/1900 Wealth
Scott Petty Family Foundation
Fabi & Ned Stagg
James & Christina Steele

INNOVATOR SPONSORS
Episcopal Diocese of West Texas
Kahlig Auto Group
Old Friends of Scott
Scott Petty Family Foundation
The Sykes Family

TRAILBLAZER SPONSORS
Amegy Bank
Roxanne & Alan Bond
Big Sun Solar
Denny's/Dorado Development
Ford Powell & Carson Architects & Planners, Inc.
Frost Bank
Lisa and Chuck Harthan
James H. Barrow/Dewar Group
Kohnen Family (Ryan '98)
Marsh McLennan
Virginia & Dirk Mosis III Family
The Petty Family
PMGB Law Firm
St. Luke's Episcopal School
The University of Texas System
Debra & Steve Walker

Audio/Visual Sponsor
Elizabeth & Bob Lende 1958
Party Favor Sponsor
Techlead Professional Services, LLC
Printing Sponsor
Knight Office Solutions

Student Exhibit Sponsor
Mrs. Leighton Donnell
---
TMI Celebrates Grandparents and Grandfriends
On November 16, 2022 over 500 guests came to campus to celebrate Grandparents and Grandfriends Day, a beloved tradition at TMI for students, grandparents, and special friends. The group attended a program about TMI, listened to the TMI band, and enjoyed a beautiful Thanksgiving lunch with their student. Thank you to everyone who attended!
---
Alumni Lacrosse Game and Reception
January 7, 2023
Save the date to join us for the TMI alumni lacrosse game and reception on Saturday, January 7, 2023.

Schedule of events
11:00 am -Beginners Clinic (Upper Field)
1:00 pm – Alumni Game (Lower Field)
2:30 pm – Alumni Social at Lupe Tortilla Mexican Restaurant at the Rim (5838 Worth Parkway)
---
ALL IN for TMI
Annual Giving Need: $750,000
Together, we have crafted a proud tradition of support for TMI; one that continues to thrive, thanks to the hard work, commitment, sacrifice and generosity of alumni, parents, grandparents, faculty, staff and friends of the school.
THANK YOU to all who have contributed early to The TMI Fund. Your gift is appreciated and counted toward our goal! If you have not made your annual gift to TMI this school year, please consider joining us in being ALL IN by making a donation to the 2022-2023 TMI Fund.
This ALL-COMMUNITY fundraising effort is our school's yearly and most important giving program that raises funds in support of the daily operating budget. Through the annual campaign at TMI, our programs are strengthened and faculty and staff are provided with the tools necessary for students to learn at the highest level both inside and outside of the classrooms. The TMI Fund supports ALL aspects of our school and impacts students, teachers, academics, athletics, fine arts, Corps of Cadets, extracurricular activities, facilities, safety, grounds and technology at TMI.
It is our hope that all members of the TMI community will choose to support TMI at whatever level they can. We put together this short video to celebrate our mission and show how every dollar you give to The TMI Fund supports every aspect of the TMI experience.
---
Big Things Happening on Campus
Rising Alumnus Kendrick DeLuna Signs National LOI to Play for
Cal State Fullerton
TMI rising alumnus Kendrick DeLuna signed his National LOI to play basketball for Cal State Fullerton! Surrounded by his family, friends, teammates, and the TMI community, Kendrick officially became a Titan on Wednesday afternoon. Please join us in wishing Kendrick a spectacular senior year, a successful basketball season, and the best of luck as he takes his talents on to the next level. CSF gains a great basketball player, but an even better person. Congratulations, Kendrick!!
Claw 'Em Up!!
---
Tell Us Your Story
Do you have news or announcements you'd like to share with our Alumni community? This can be a major achievement at work, a birth or wedding announcement, or any other great news in your life that you would like to share. Click below to share your announcement
---
KEEP IN TOUCH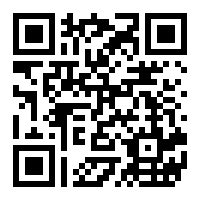 To stay current with all things TMI, follow TMI Alumni Facebook and share your news by using this form, also found by using this QR code with your phone's camera or QR scanner app.
Or reach out to Alumni Relations at alumni@tmi-sa.org…we're always happy to hear from you!