---
TMI Alumna JuliaGrace Walker '17 Awarded Prestigious Rangel Fellowship
On November 18, JuliaGrace Walker '17 was awarded a 2023 Charles B. Rangel International Affairs Fellowship following a highly competitive nationwide contest. A distinguished panel selected her out of almost 900 outstanding candidates. The Rangel Fellowship, funded by the U.S. Department of State and administered by Howard University, supports extraordinary individuals who want to pursue careers in the Foreign Service of the U.S. Department of State. The Rangel Fellowship will support JuliaGrace through a two-year master's degree in an area of relevance to the Foreign Service. It will also provide extensive professional development opportunities, including internships, mentors, and skills training. As part of the Rangel Program, JuliaGrace will work for a Member of Congress on issues related to foreign affairs in summer 2023. In the summer of 2024, the U.S. Department of State will send her overseas to work in a U.S. Embassy or Consulate to get hands-on experience with U.S. foreign policy and the work of the Foreign Services. Upon successful completion of the program, JuliaGrace will become a U.S. diplomat in summer 2025, embarking on one of the most challenging and rewarding careers of service to her country. She will work to promote peace and prosperity around the world.
JuliaGrace attended TMI for seven years and graduated in 2017. During her time at TMI, JuliaGrace was involved in the TMI Corps of Cadets, Model UN, and various sports teams (swimming, volleyball, basketball, track, cross country).
Following her time at TMI, she graduated Phi Beta Kappa from Southern Methodist University in 2021 with a Bachelor of Arts in International Studies and Economics and a minor in Spanish. Her journey has now led her to the Rangel Fellowship, and she is excited to prepare for her career in diplomacy.
---
Alumni Lacrosse Game and Reception
January 7, 2023
Save the date to join us for the TMI alumni lacrosse game and reception on Saturday, January 7, 2023.

Schedule of events
11:00 am – Beginners Clinic (Upper Field)
1:00 pm – Alumni Game (Lower Field)
2:30 pm – Alumni Social at Lupe Tortilla Mexican Restaurant at the Rim (5838 Worth Parkway)
---
There's Still Time to Make a Year-End Gift
As the end of the tax-year quickly approaches, we know that you have many options when it comes to who to support with a year-end, tax-deductible donation. Why not choose TMI? Your gift – of any amount – will support the TMI experience of every students through the finest academics and commitment to arts, athletics, daily spiritual formation, servant leadership, character development, classroom technology, small classes, and a sense of family like no place else.
If you have already made a gift to the 2022-2023 TMI Fund, please accept our sincere THANK YOU!
---
2023 TMI Hall of Fame Recipients Announced
The TMI Hall of Fame is an honorary society recognizing the exceptional contributions of outstanding alumni, with Distinguished Servant Leader awards for former faculty, staff and friends of the school. Inductees are recognized for exemplifying one or more of the TMI Core Values: Wisdom, Integrity, Service, Excellence and Reverence.
The 2022-2023 Hall of Fame induction ceremony will take place on Alumni Day which is being held April 21, 2023, on the TMI Campus and will include the Alumni Reunion and Welcome Back Reception. We are proud to announce the Inductees for 2023 are Chris Carson '51, Peter Lewis '74, Jonathan Cluck '76, Dru Van Steenberg '78, Virginia Maurer '81 (posthumously), Lane Sealy '48, (posthumously), George Sealy '44 (posthumously), and Lee Travelstead '39 (posthumously).
Alumni Day Schedule
Alumni Check In – 4:10 pm, Chapel Portico
Campus Tours/Leadership Meet & Greet – 4:15 pm – 4:45 pm
Hall of Fame Awards Ceremony, All Saints Chapel – 5:00 pm – 6:00 pm
Reception to follow on Chapel Portico – light refreshments
We hope you can join us for this very special celebration. Click the button below to register to attend.
---
TMI 2021-2022 Annual Report
We are proud to share a digital version of our school's 2021-2022 Annual Report. In addition to the Donor Honor Roll, there are highlights of student achievements, alumni engagement, fundraising events and our heartfelt gratitude for the generosity of the TMI community that helps to advance our mission.
On behalf of the entire TMI faculty, staff and Board of Governors, we would like to thank you for your support. Every Panther, every year, makes a difference!
---
In Memory
TMI celebrates the lives of members of our alumni family. Here in TMI Today, we pay homage to fellow Panthers who we have received notice that have recently passed away. If you wish to submit information on an alumna or alumnus who has passed away, please email alumni@tmi-sa.org. Please note that all information will be verified before your notice is published.
Steven Martin '72
We just learned that Steven Martin '72 passed away on November 18, 2022. During his time at TMI, Mr. Martin sang in the choir, participated on the riffle team, and was part of the yearbook staff.
To read his obituary click here.
---
Tell Us Your Story
Do you have news or announcements you'd like to share with our Alumni community? This can be a major achievement at work, a birth or wedding announcement, or any other great news in your life that you would like to share. Click below to share your announcement
---
KEEP IN TOUCH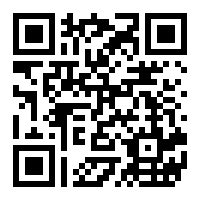 To stay current with all things TMI, follow TMI Alumni Facebook and share your news by using this form, also found by using this QR code with your phone's camera or QR scanner app.
Or reach out to Alumni Relations at alumni@tmi-sa.org…we're always happy to hear from you!